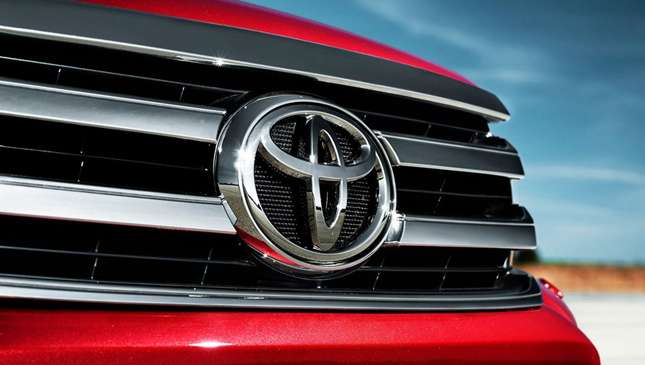 Just how valuable is your vehicle's manufacturer? If you happen to own a new Toyota, you'll be glad to know you've contributed a small chunk toward the Japanese carmaker's number seven standing in this year's Interbrand Best Global Brands 2017 rankings.
Surprised? Probably not. What might surprise you, though, is that the automotive giant actually fell two spots down compared to last year when it was in fifth (after being overtaken by Amazon and Samsung). Still, Toyota finds itself first among over a dozen carmakers included in the rankings despite a 6% drop in value--a pretty big deal considering most of the list was represented by the automotive sector.
Continue reading below ↓
Recommended Videos
Number nine on the list is German luxury carmaker Mercedes-Benz, which experienced an impressive 10% growth over the past year, and rounding out the top three car companies is BMW at number 11 despite 0% growth. Ferrari is the only new carmaker on the list.
Volkswagen, the world's largest automaker after surpassing Toyota earlier this year in sales, finds itself in 40th--that's good for 9th in the industry. Now you might be wondering why. Well, these rankings aren't about volume or sales alone. It's a cumulative report that takes into account a company's financial performance, influence on customer choice, and the strength of a brand to command a premium price and secure earnings.
Below are all of the car manufacturers in the 2017 brand rankings and their respective growth figures:
7) Toyota (-6%)
9) Mercedes-Benz (+10%)
13) BMW (0%)
20) Honda (+3%)
33) Ford (+5%)
35) Hyundai (+5%)
38) Audi (+2%)
39) Nissan (+4%)
40) Volkswagen (+1%)
48) Porsche (+6%)
69) Kia (+6%)
73) Land Rover (+7%)
87) Mini (+3%)
88) Ferrari (new entry)
98) Tesla (0%)
Some of the notable trends that affected this year's automotive rankings include the autonomous vehicle race, environmental concerns (heavy emissions regulations in China play a big part, apparently) , and less emphasis on individual vehicle ownership.
You can check out the full rankings here. Are there any car companies you're surprised to not see on this list?