UD Trucks and Prime Quest Transport Solutions recently launched the Croner, an all-new medium duty truck targeted specifically for growth markets across Asia, Africa, Middle-East and South America.

According to the press materials. the Croner "is a reliable and versatile truck range built with robust and quality components delivering extra productivity and superior uptime. By understanding customers' demand and business needs, Croner is engineered to help customers stay ahead of competition, through the simple concept of saving time."
"UD Trucks believes that more time spent on the road and less time in the workshop adds up to the success of our customers' business," says Jacques Michel, senior vice president of UD Trucks International Sales. "It is our aim for Croner to make every moment count, through maximizing productivity and minimizing downtime on every run our customers make. The superiority of Croner comes from the best of three worlds—UD Trucks' strong Japanese heritage and craftsmanship, Volvo Group's global technology and sourcing, and local manufacturing and customer support." 
Croner in the Philippines has options for two gross vehicle weight (GVW) models: LKE and PKE; and their wheelbase variants, which can offer up to several different basic configurations to suit specific demands of various industries. Additionally, the air suspension on all variants is available as an option to protect customers' cargo especially when traveling on rough road conditions.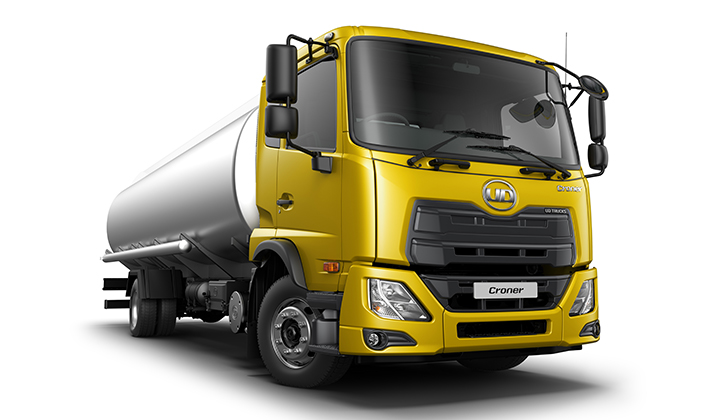 ADVERTISEMENT - CONTINUE READING BELOW ↓