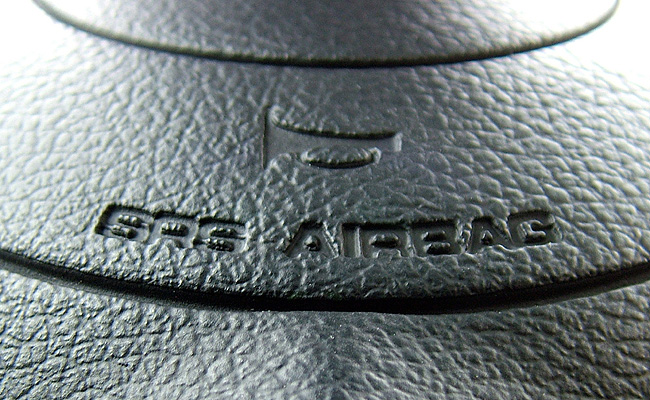 From its initial announcement of 4.7 million cars in the United States as being affected by faulty airbag inflator modules made by safety-equipment manufacturer Takata, the National Highway Traffic Safety Administration has expanded the recall to now include a total of 7.8 million vehicles.
"Responding to these recalls, whether old or new, is essential to personal safety, and it will help aid our ongoing investigation into Takata airbags and what appears to be a problem related to extended exposure to consistently high humidity and temperatures," said NHTSA deputy administrator David Friedman. "However, we're leaving no stone unturned in our aggressive pursuit to track down the full geographic scope of this issue."
From the original six carmakers listed in its initial report earlier this week, the NHTSA has added vehicles from Chrysler, Ford, Mitsubishi and Subaru to the list. The agency has also released an updated list of vehicles involved in the recall, saying that it "incorrectly included certain vehicles."
ADVERTISEMENT - CONTINUE READING BELOW ↓
Here's the updated vehicle list:
BMW: 627,615 potentially affected vehicles
2000-2005 BMW 3-Series Sedan
2000-2006 BMW 3-Series Coupe
2000-2005 BMW 3-Series Sports Wagon
2000-2006 BMW 3-Series Convertible
2001-2006 BMW M3 Coupe
2001-2006 BMW M3 Convertible
Chrysler: 371,309 potentially affected vehicles
2003-2008 Dodge Ram 1500
2005-2008 Dodge Ram 2500
2006-2008 Dodge Ram 3500
2006-2008 Dodge Ram 4500
2008 Dodge Ram 5500
2005-2008 Dodge Durango
2005-2008 Dodge Dakota
2005-2008 Chrysler 300
2007-2008 Chrysler Aspen
Ford: 58,669 potentially affected vehicles
2004 Ford Ranger
2005-2006 Ford GT
2005-2007 Ford Mustang
General Motors: undetermined number of potentially affected vehicles
2003-2005 Pontiac Vibe
2005 Saab 9-2X
Honda: 5,051,364 potentially affected vehicles
2001-2007 Honda Accord (4-cylinder)
2001-2002 Honda Accord (6-cylinder)
2001-2005 Honda Civic
2002-2006 Honda CR-V
2003-2011 Honda Element
2002-2004 Honda Odyssey
2003-2007 Honda Pilot
2006 Honda Ridgeline
2003-2006 Acura MDX
2002-2003 Acura TL/CL
2005 Acura RL
Mazda: 64,872 potentially affected vehicles
2003-2007 Mazda 6
2006-2007 MazdaSpeed 6
2004-2008 Mazda RX-8
2004-2005 Mazda MPV
2004 Mazda B-Series
ADVERTISEMENT - CONTINUE READING BELOW ↓
Recommended Videos
Mitsubishi: 11,985 potentially affected vehicles
2004-2005 Mitsubishi Lancer
2006-2007 Mitsubishi Raider
Nissan: 694,626 potentially affected vehicles
2001-2003 Nissan Maxima
2001-2004 Nissan Pathfinder
2002-2004 Nissan Sentra
2001-2004 Infiniti I30/I35
2002-2003 Infiniti QX4
2003-2005 Infiniti FX35/FX45
Subaru: 17,516 potentially affected vehicles
2003-2005 Subaru Baja
2003-2005 Subaru Legacy
2003-2005 Subaru Outback
2004-2005 Subaru Impreza
Toyota: 877,000 potentially affected vehicles
2002-2005 Lexus SC
2002-2005 Toyota Corolla
2003-2005 Toyota Corolla Matrix
2002-2005 Toyota Sequoia
2003-2005 Toyota Tundra