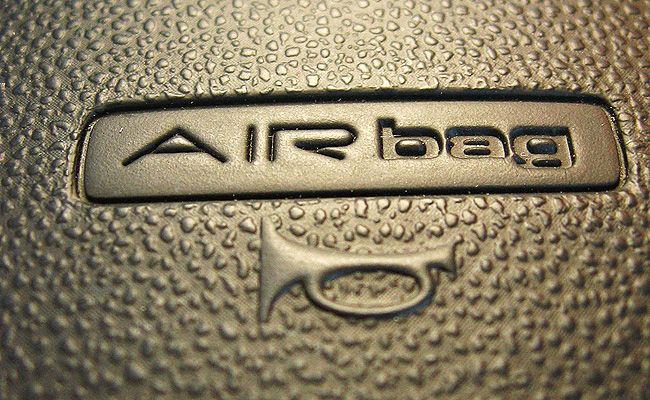 The United States' National Highway Traffic Safety Administration has issued a warning to owners of specific Toyota, Honda, Mazda, BMW, Nissan and General Motors models "to act immediately on recall notices to replace defective Takata airbags," affecting over 4.7 million vehicles.
What's alarming about the recall is that there's a very big chance some of our local-market models may be affected since the NHTSA's warning goes out "especially for owners of vehicles affected by the regional recalls in the following areas: Florida, Puerto Rico, Guam, Saipan, American Samoa, Virgin Islands and Hawaii." If the connection isn't immediately clear to you, the regional recalls are in locations that, more or less, have the same warm and humid climate as the Philippines.
According to the agency, Takata airbags have been involved in at least 139 injuries--some of which have been fatal--caused by metal shrapnel being ejected from faulty inflator modules as the airbag is activated. In April 2013, a recall involving defective airbag inflators affected around 3.4 million vehicles also from Honda, Toyota, Nissan and Mazda.
ADVERTISEMENT - CONTINUE READING BELOW ↓
While the local manufacturers and distributors of the above-mentioned brands have yet to make their own announcements regarding such a widespread recall, you might be interested to know just what models are affected, according to the NHTSA:
Toyota: 778,177 potentially affected vehicles
2002-2004 Lexus SC
2003-2004 Toyota Corolla
2003-2004 Toyota Corolla Matrix
2002-2004 Toyota Sequoia
2003-2004 Toyota Tundra
2003-2004 Toyota Voltz (aka Pontiac Vibe)
Honda: 2,803,214 potentially affected vehicles
2001-2007 Honda Accord (4-cylinder)
2001-2002 Honda Accord (6-cylinder)
2001-2005 Honda Civic
2002-2006 Honda CR-V
2003-2011 Honda Element
2002-2004 Honda Odyssey
2003-2007 Honda Pilot
2006 Honda Ridgeline
2003-2006 Acura MDX
2002-2003 Acura TL/CL
Nissan: 437,712 potentially affected vehicles
2001-2003 Nissan Maxima
2001-2003 Nissan Pathfinder
2002-2003 Nissan Sentra
2001-2003 Infiniti I30/I35
2002-2003 Infiniti QX4
2003 Infiniti FX
Mazda: 18,050 potentially affected vehicles
2003-2004 Mazda 6
2004 Mazda RX-8
BMW: 573,935 potentially affected vehicles
2000-2005 BMW 3-Series Sedan
2000-2006 BMW 3-Series Coupe
2000-2005 BMW 3-Series Sports Wagon
2000-2006 BMW 3-Series Convertible
2001-2006 BMW M3 Coupe
2001-2006 BMW M3 Convertible
ADVERTISEMENT - CONTINUE READING BELOW ↓
Recommended Videos
General Motors: 133,221 potentially affected vehicles
2002-2003 Buick LeSabre
2002-2003 Buick Rendezvous
2002-2003 Cadillac DeVille
2002-2003 Chevrolet Trailblazer
2002-2003 Chevrolet Impala
2002-2003 Chevrolet Monte Carlo
2002-2003 Chevrolet Venture
2002-2003 GMC Envoy
2002-2003 GMC Envoy XL
2002-2003 Oldsmobile Aurora
2002-2003 Oldsmobile Bravada
2002-2003 Oldsmobile Silhouette
2002-2003 Pontiac Bonneville
2002-2003 Pontiac Montana
Should you find your car's make, model and year on the list, we suggest you ask your dealer for your peace of mind.