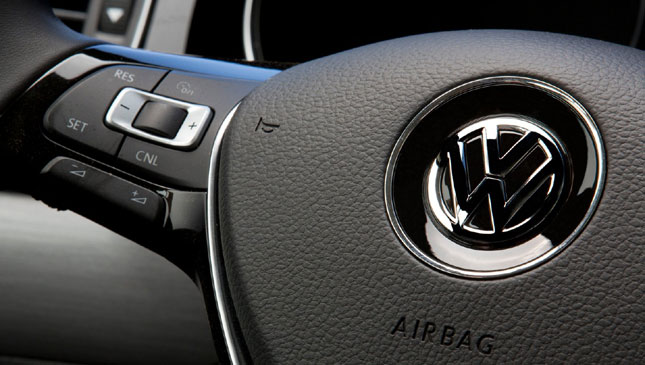 Volkswagen Group has revealed the first concrete effects of the emissions scandal on its finances.
After delaying its annual results, it reported an annual loss for the year 2015 of €1.36 billion (or P71.8 billion). By comparison, in 2014 it made a stupendous after-tax profit of €11.07 billion (or about P584.3 billion). That's a pretty horrifying reversal of fortunes.
VW's accountants put aside €16.2 billion (about P855.2 billion) for future costs relating to the emissions scandal. That's the main reason for the loss. Operating income was actually very similar to the previous year.
Car sales fell by only 2%, but that has a lot to do with soft demand in China and Brazil, places where the emissions issue doesn't apply. The overall revenue from sales was up--meaning VW was selling those vehicles at a significantly higher price, because of newer, more upmarket models across the brands.
Critically today, VW also stated finally that it has reached a provisional agreement with the US authorities over the cheating cars. A buy-back program is part of this. Volkswagen will offer to buy back some half a million VWs and Audis in the US that cheated emissions tests.
Since VW has settled in principle with three statutory bodies (US Environmental Protection Agency, US Department of Justice, and California Air Resources Board), we can assume the company now has a better idea of the costs it faces, both in putting things right with owners and with fines for selling nearly 600,000 illegal cars.
Continue reading below ↓
Recommended Videos
The exact details of the program are still being worked out, so they're secret, but the judge, Charles Breyer, said this: "The agreement will give consumers several options, including the option to have Volkswagen buy back their vehicle; and, subject to governmental approval after further testing, the option to have the consumer's vehicle modified in accordance with the agreement; and for those consumers who have leased their car, to cancel the lease and return the car to Volkswagen." He added that consumers can also expect "substantial compensation" in addition.
But the government was also keen all along for VW to do something about the damage caused by the cumulative extra NOx emissions for all the years since the cars were sold. Over to Judge Breyer: "The agreement will fully address any excess emissions of NOx coming from these vehicles, and the environmental consequences from these excess emissions, by establishing a fund for appropriate remediation efforts. In addition to all these other matters, Volkswagen will be required to commit other funds to promote green automotive technology."
VW revealed it has reached "an agreement on the basic features of a settlement with the class action plaintiffs in the lawsuit in San Francisco." Again, the limits of the damage might be in sight.
But it's not out of the woods yet. The disclaimer reads: "Ongoing investigations by the Department of Justice, Criminal Division, and the State Attorneys General are not prejudiced by these agreements in principle."
Besides which, this is all just about the US. In Europe, where some 11 million cars were sold with defeat devices, we don't know yet what fines or owner compensation will follow. VW has a big recall program underway, and obviously hopes that will put an end to the matter in Europe.
NOTE: This article first appeared on TopGear.com. Minor edits have been made.