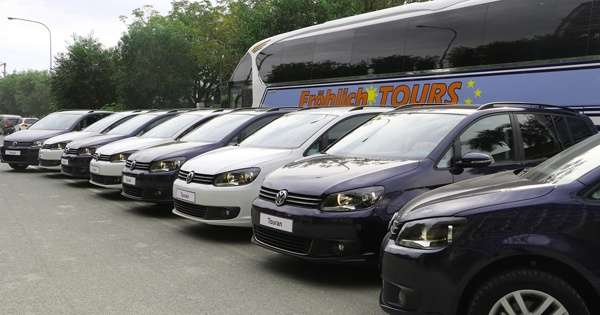 When you fork out your hard-earned money for a tour or vehicle rental service, you expect the very best that your money can afford. Whether you're on vacation or on business, you want a ride that's reliable and comfortable at the same time. A sliver of luxury wouldn't hurt, either. Luckily, Volkswagen Philippines has just turned over a fleet of new vehicles to tour provider and vehicle leaser Froehlich Tours.
ADVERTISEMENT - CONTINUE READING BELOW ↓
The new partnership is a big step in what has so far been an impressive journey for Froehlich Tours. From one travel agency with seven tourist coaches, the company has grown into a fleet of nearly 400 coaches, buses, and premium vehicles in just over four years.
The new fleet includes: 10 Touran MPVs, 10 Tiguan SUVs, 10 Crafter vans, four Beetles with Herbie-themed decals, and five CC premium sedans. Froehlich Tours' clients includes numerous luxury hotels and casinos like Solaire, City of Dreams, and Hyatt Hotel. Expect to see brand-new Volkswagen cars at any or all of these locations.
Think about it: your next staycation could come with a ride in a brand-new Volkswagen. Das awesome!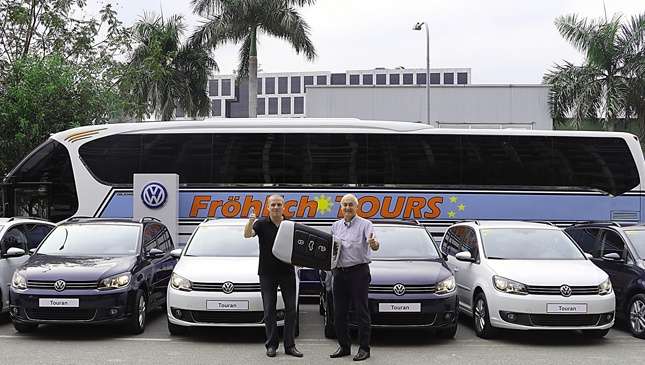 ADVERTISEMENT - CONTINUE READING BELOW ↓
Recommended Videos