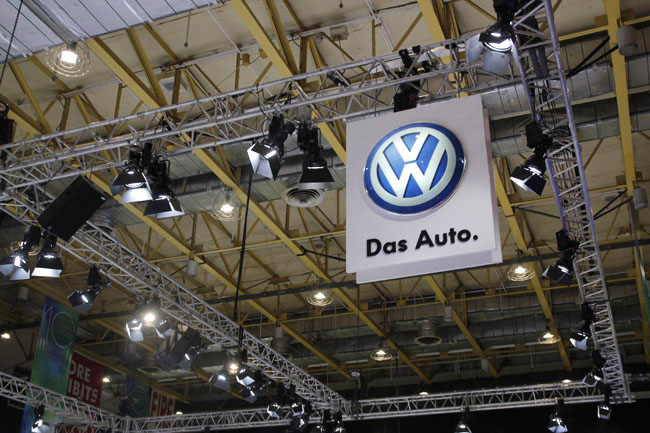 The lively music, the spotlights, the crowd. We are not enumerating things you see at a band concert. You can actually find all these at a car show. Throw in the superstars--the cars--into the mix, and you have a motor show where new automobiles are unveiled, beautiful ladies stand out, aftermarket products are hawked, and classic cars come back to life.
Visit any motor show on the morning of its opening day, and you might find some exhibitors still wrapping up their preparations. But then you will find an exhibitor like Automobile Central Enterprise, the official distributor of Volkswagen vehicles in the country, which has no tasks left on opening day but to dust off its display before the doors open.
Our technical editor Ferman Lao witnessed the German carmaker's preparation for the recently concluded 2014 Manila International Auto Show. "Unlike with other booths, Volkswagen only had to do a few touch-ups," he observed. "But everything was ready the night before. All the lights were working; everything was set."
We found out from ACE's marketing team that the German carmaker's exhibit is like a traveling circus: The floor panels, the lights and every element of the stand came all the way from China, where the set had been used for another exhibit. The entire display, except the cars, was Volkswagen's Southeast Asian kit for car exhibitions.
Continue reading below ↓
Recommended Videos
Volkswagen AG representatives were present at the show to make sure the Philippine distributor complied with the German company's standards. These representatives also had to make sure ACE used a specific product line--3M products, to be exact--to clean the car. No wonder everything--from the lights to the floor panels--was ready before the MIAS doors opened on Thursday morning.
And by the time MIAS closed its doors on Sunday night, ACE had grabbed the Best Booth award.
The Volkswagen kit will now travel back to China for another show. Cool, isn't it?
Photos by Mark Jesalva