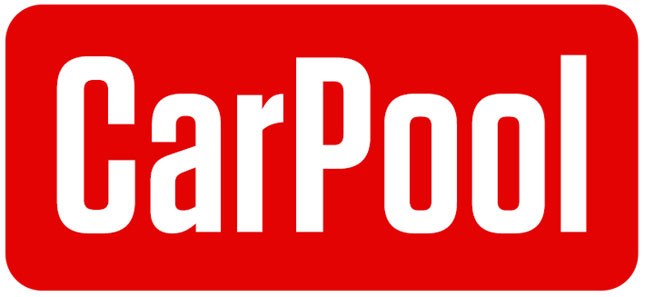 Unless you've been living in a basement in the last half-decade or so, you're probably familiar with our Facebook page. A highly engaging page, it is a great way to interact with our readers, who share motoring-related photos and stories with us.
Due to the increasing amount of submissions, however, we have been spending more time online and less time sleeping. And so, more and more messages are falling through the cracks.
So, in an effort to improve the process, we're letting you do the uploading of your motoring stories and photos yourself--from the funny road signs to the hellish traffic jams...from the drool-worthy car photos to the annoying road bullies.
How?
Visit topgear.com.ph/carpool, upload your photos (you can upload up to five), and tell your story. You will need to be signed in to do this. Our editors will then screen submissions, and categorize them before publication. Note that the photos have a 1:1 aspect ratio, so think Instagram photos (square!) and compose the shots well.
In this CarPool section, you can upload anything as long as it's car- or motoring-related. Here is the list of categories:
* Car Babes. Submit a photo of your beloved car with your beautiful partner or adorable baby. They brighten up even the rainy days.
* Cops Gone Bad. Report abusive police officers. Easy on the profanity!
* Driving Violations. The intersection is not one big patintero playground. It's time we taught these drivers a lesson.
* Motoring Signs. Have you seen a funny or witty one lately?
* Old School Is Cool. We'd love to see the vintage gem you're keeping in your garage.
* Parking Idiots. Again, take a deep breath before posting. Let's be considerate in parking lots.
* Prized Possessions. Show us a photo of your ride! Is it a brand-new roadster purchased with your hard-earned money? Or a heavily modded hatchback perhaps?
* Public-Utility Vehicles. Jeepneys! Buses! Taxicabs! Even the MRT! Everyone has a story to tell about our public transportation.
* Road Hazards. Warn your fellow motorists about any perils you see on the road--from felled trees to gaping potholes. Indicate the location and the time, please. Let's stay safe on the road!
* Supercar Sightings. Saw a Lamborghini, a Ferrari or a McLaren out there? Share the pics with your fellow gearheads.
* TG Diaries. This is basically our editorial staff's virtual photo album, through which we will share with you our events, activities and office shenanigans.
ADVERTISEMENT - CONTINUE READING BELOW
* To Each His Own. Got a mod ride? Are you brave enough to let others rate its looks?
* Traffic Angels. In a world where the bad always seem to dominate, reading about a Good Samaritan on the road restores our faith in humanity.
* Traffic Hell. How can we make the agonizing gridlock more bearable? By taking photos and composing crazy captions!
Let's go, guys!