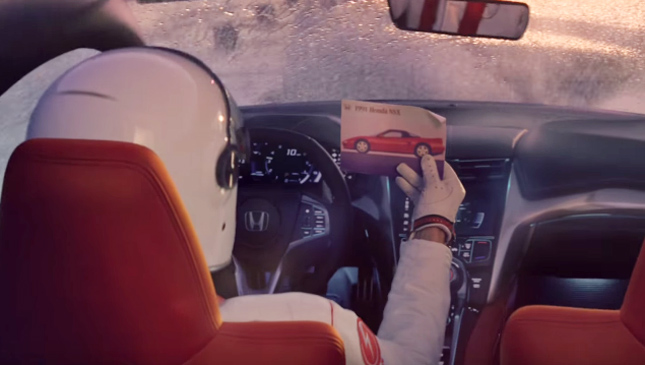 Honda is known for pretty much everything motoring-wise. The Japanese carmaker produces cars, motorcycles, engines, robots, and now even aircraft. If it moves and has a motor, you can be certain that Honda has a stake in the segment. But what about a space shuttle? Could the automotive giant one day find itself taking on the final frontier? Its new video gives us a feeling that even zero gravity isn't outside Honda's realm of possibility.
The new TV commercial entitled "Ignition" features the latest and greatest of Honda's current product lineup, as well as the late racing legend Ayrton Senna. The all-new HR-V, the NSX, a pair of motorbikes, the McLaren-Honda Formula 1 car, the Civic Type R and even Asimo the robot rev their engines for a potential blast-off into space.
Observant viewers will notice Senna's unmistakable voice behind the commercial's haunting backdrop: "You think you have a limit, but as soon as you touch this limit, something happens and you can go a little bit further." The racing great won all of his world titles behind the wheel of Honda-powered race cars, and helped develop the original NSX.
While the video cuts just short of actually launching the vehicles into space, the sheer scale of the production is enough to send chills running down our spines. Other car manufacturers had better take note, because right now this is the ad to beat. It's a car commercial, a tribute and a work of art all rolled into one. The video is nearly as exciting as the cars featured in it. Watch it.
Continue reading below ↓
Recommended Videos
If you're viewing this on a mobile device and can't see the video, please click here.