In its efforts to spread knowledge and promote awareness about Philippine history and culture, Waze Philippines has partnered with the Department of Tourism (DOT) to launch the "100 Days in the Philippines" campaign.
Through this update, Wazers will get to learn more about the different scenic spots and various local traditions and cuisines across the country whenever they get stuck in traffic. Information and images—there are around over a hundred of them—will pop up on the users' screens each time they come to a stop at specific locations.
"We are excited to be able to partner with DOT to inspire our drivers to explore the unique and diverse wonders of the Philippines," said Waze Philippines country manager Sarah Rodriguez. "Through this partnership, we hope to see more Filipinos taking trips of wonder, especially during this holiday season."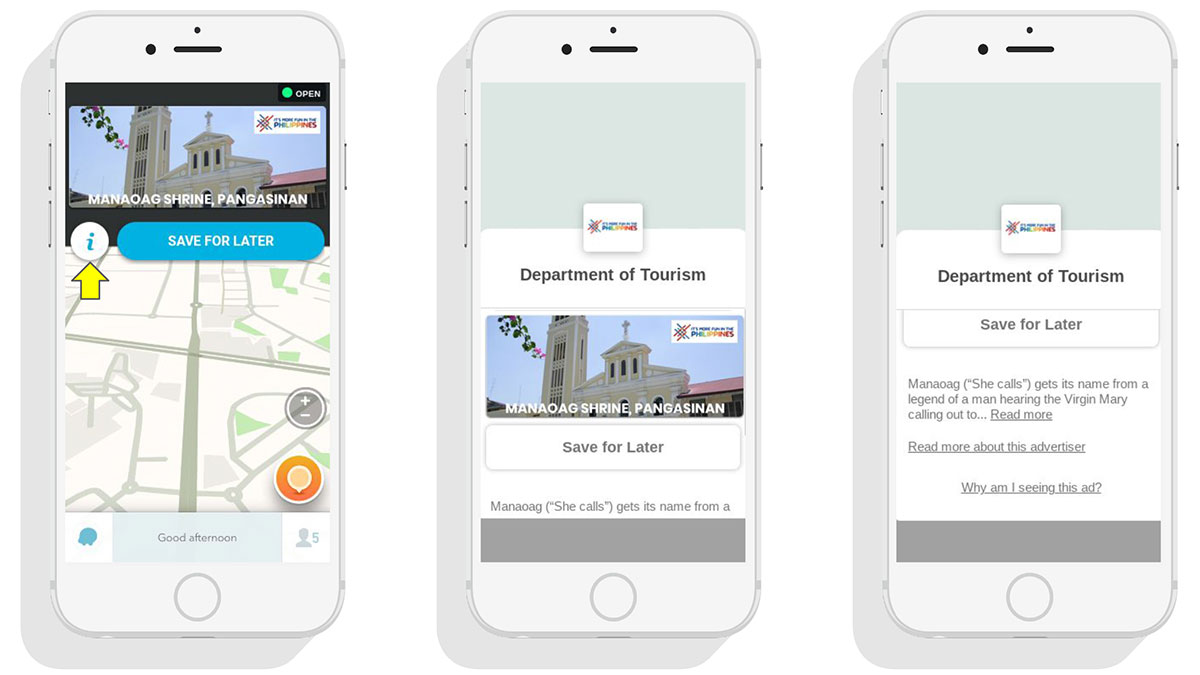 ADVERTISEMENT - CONTINUE READING BELOW ↓
"The Philippines has garnered a lot of international travel awards and accolades this year. It's the best time to experience what our country has to offer." said DOT assistant secretary Howie Uyking. "Our collaboration with Waze will enable us to reach more Filipinos and inspire them to travel within the country more often."
This new feature will be available until March 31, 2020. The next time you find yourself stuck at a standstill—especially with the holiday traffic at its peak right now—you can at least enjoy some of these tidbits of Philippine history from Waze.
ADVERTISEMENT - CONTINUE READING BELOW ↓
Recommended Videos