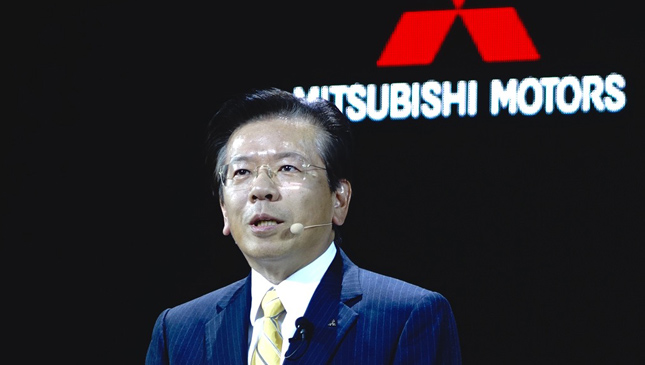 One of the interesting aspects of a Tokyo Motor Show itinerary is some quality time with your host's top management. In my case, since I was with Mitsubishi Motors Philippines Corporation, we were able to take part in a Q&A session with Mitsubishi Motors Corporation president Tetsuro Aikawa on the first press day of the 44th Tokyo Motor Show.
The interview focused mainly on the development of Mitsubishi's electric vehicles, particularly the Plug-in Hybrid EV (PHEV) and plain electric vehicle (EV). Aikawa noted that by 2020, the demand for PHEV cars will increase as stricter emission policies are now implemented in Europe. Other countries may follow suit.
Aikawa said the company is also looking at developing the technology even further, and expressed hope that the government in the Philippines as well as in other Asian countries could support and pave the way for an EV infrastructure.
The Japanese boss also said that they will be developing SUVs to showcase their EVs, but they won't stop making small cars like the Mirage and the G4. Asked why they have not released the next Lancer Evolution yet, Aikawa said that there is no need to make an Evo for now. They foresee that the sedan market will be small in the coming years, so the Evo will have to take a backseat. However, Mitsubishi says the capabilities of the Evo are thoroughly applied to the Outlander PHEV.

We know MMPC already has a unit of the Outlander PHEV in our country--perhaps for evaluation purposes--but there is no definite date yet for the introduction of this cool plug-in hybrid SUV in our market. We hope it's sooner rather than later.
Photo by Raynand Olarte