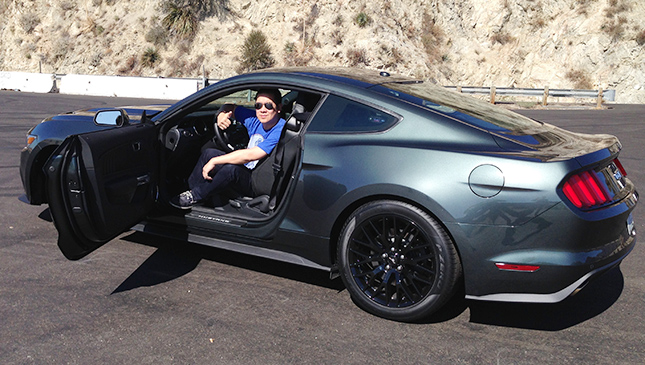 Just because it's Love Month, we want to celebrate this thing we gearheads refer to as "car love." Or automotive passion, if you will. The best way to do that, we figure, is to reward car guys who share the most intimate relationship with their ride. And by that, we don't mean mechanophilia, or the perverse sexual attraction toward motor vehicles. We just mean the wholesome lifestyle of affectionately caring for one's steed.
Let's cut to the chase: We invite you to send us one (1) high-resolution photo that shows the loving relationship you have with your car, and then provide a short (and hopefully funny or witty) caption to go with it. The photo above is an example, and a sample caption might be something like this:
Life is okay when my car and I play.
Yes, we know, that's not exactly a reward-worthy caption, but you get the point. Just send your photo and caption to tracy.carpena@summitmedia.com.ph on or before February 18 (Thursday).
We'll select the three (3) best ones and reward their senders with the following:
* P7,000 worth of Shell V-Power Nitro+ fuels; and
* P5,000 worth of gift certificates for Blackbird restaurant.
So that's a total value of P12,000 for each car lover, courtesy of Shell Philippines.
Continue reading below ↓
Recommended Videos
Now start going through your image files to look for a nice "car love" photo. If you can't find one, you still have a few days to take a few shots. Go for it.