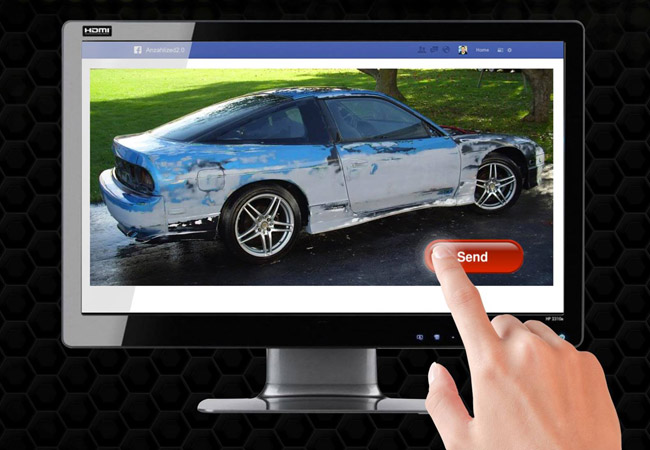 Is your aging car in dire need of a cosmetic makeover, but a relatively costly paint job isn't your priority right now? Well, this may be your lucky month.
Anzahl Urethane Paint has just announced a contest in which the solitary winner will win a P25,000 paint job package for his/her vehicle. The contest mechanics are simple.
* First, send Anzahl a photo of your car "that is in great need of a makeover." Then provide a caption briefly explaining why your car needs a new paint job. To top it off, put the hashtag #ANZAHLIZED2.0. (This instruction is a little vague, but we're assuming you will need to send your entry via Anzahl's Facebook page.)
* Anzahl's so-called online team will pick the 10 best entries based on these criteria: need of car for a makeover (50%); and photo and short description (50%).
* Deadline for submission of entries is on November 25, 2014. The top 10 entries will be announced on November 26, 2014, through the Anzahl Urethane Paint Facebook page.
ADVERTISEMENT - CONTINUE READING BELOW ↓
* The top 10 photo entries will then be posted on Anzahl Urethane Paint's Facebook page. The entry with the most likes and shares will be declared the winner. Deadline for liking the entries is on November 30, 2014.
* The winner will be announced on Anzahl Urethane Paint's official Facebook page.
So, if you think your car is old or faded enough to win this thing, you know what to do. Time to take a photo and compose a short but convincing argument as to why you should win the repaint sponsorship.
ADVERTISEMENT - CONTINUE READING BELOW ↓
Recommended Videos