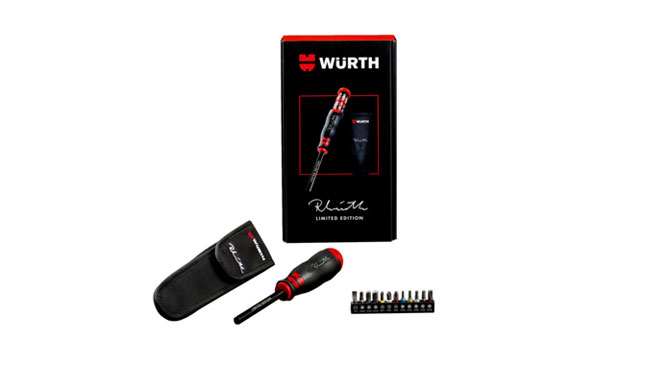 Need to upgrade your tools? If you fancy yourself a handyman, then you should be spending your well-earned money on quality tools for your DIY jobs. Shoddy tools can lead to shoddy jobs, which can manifest into something even worse later on. Then you'll end up spending way more than you would've spent on tools in the first place.
If you're in that boat, Wurth Philippines has an ongoing offer that might be of interest. From now until Saturday, April 28, the German company is offering customers this limited-edition magazine screwdriver set as part of its annual RW Week.
Continue reading below ↓
Recommended Videos
RW Week is a global celebration by the Wurth Group to celebrate the birthday of its honorary chairman Professor Reinhold Wurth. The magazine screwdriver set is only available during RW Week. Each screwdriver gets 12 different bits and comes engraved with Professor Wurth's signature, plus a leather pouch. You can keep this in your car in case of emergencies, or if you just want to impress your friends with your handyman skills.
The limited edition set costs P8,960, or P5,040 if your purchase reaches P11,200. For more information, you can visit Wurth Philippines on Facebook. Are you interested in buying this screwdriver set?