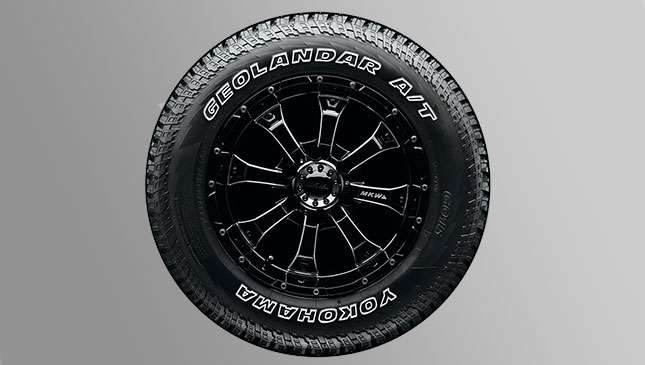 You might have observed that the weather has been strangely erratic as of late. Periodic showers to full-on downpours in between stretches of extreme heat--such unpredictable weather can sometimes mess with your tires' performance, if you're running on unreliable rubbers, at least.
If your SUV's grip and ride quality has been as inconsistent as the weather, maybe it's time to consider a change? Yokohama has just brought in its latest Geolandar tire model, and it might just be worth looking into.
The company says that its Geolandar A/T G015, which replaces the best-selling G012, uses an optimized tread pattern and new compound, increasing wear performance by 17%, dry traction performance by 16% and wet handling by 3%. What's more, noise levels have been reduced by 22% on pattern, and 11% on road. Oh yeah, they look cooler as well thanks to a new, more aggressive tread design with 3D-shaped sipes.
ADVERTISEMENT - CONTINUE READING BELOW ↓
The G015 is now available at all Yokohama dealerships nationwide, and can be had in sizes ranging from 15 inches to 18 inches. Below are the prices:
* 205/70 R15 – P5,170
* P235/75 R15 – P6,650
* 265/70 R15 – P7,220
* P225/70 R15 – P6,150
* LT215/75 R15 – P7,060
* 31X10.50 R15 – P8,040
* 30X9.50 R15 – P7,060
* P265/70 R16 – P7,380
* 245/70 R16 – P6,730
* 215/70 R16 – P6,320
* 275/70 R16 – P7,960
* P265/75 R16 – P9,190
* P245/75 R16 – P8,610
* P265/70 R17 – P10,660
* 265/65 R17 – P9,190
* 265/60 R18 – P11,400
Other tire models in the Geolandar lineup include the Geolandar SUV for urban crossovers and the M/T+ for off-road use. Will you be switching tires before the summer season goes into full swing?
ADVERTISEMENT - CONTINUE READING BELOW ↓
Recommended Videos