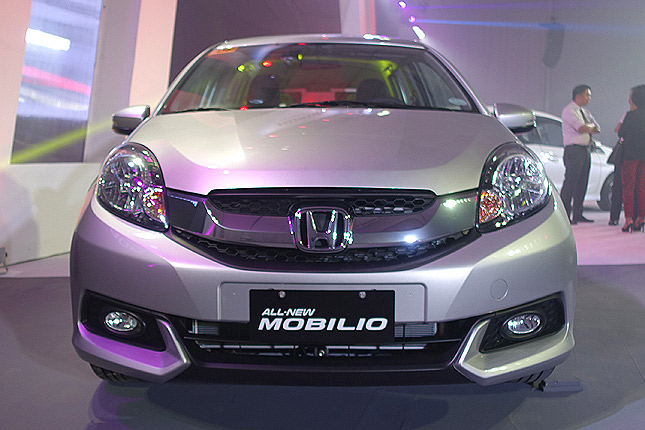 You've seen the new Honda Mobilio inside and out, you know its features, and you know how much it costs. Once your mind is made up, all that's left is finding out how to afford one. If you're feeling lucky, Honda Cars Philippines has created a contest that will let you win a Mobilio. Already imagining it parked in your garage? Read on.
The promo is called "Mobilio 7 Smiles," and you have to register to join. Registration is already active as you read this, and it will end this midnight (May 2). There are two ways to register:
1. Via text or SMS
a. Type HONDAMOBILIONAME/BIRTHYEAR/ADDRESS/E-MAIL and then send to 3456.
b. Wait for the text confirmation to know if your entry has been successful.
c.  A valid text entry is free of charge.
d. Only one entry per mobile number is allowed.
2. Online
a. Log on to www.hondamobilio.ph and fill out the online registration form.
ADVERTISEMENT - CONTINUE READING BELOW ↓
b. All text boxes must be accomplished.
c. A confirmation will appear on your screen on every successful transaction.
Once you're registered, you have to tune in to the May 2 episode of the Turbo Zone TV show aired on GMA News TV. The program starts at 10:30am, and you have to watch the Honda segment to catch the winning keyword. If your name is picked, the promoter will call you and ask for this keyword (no, we don't know what it is, promise). If you give the correct answer, start planning your road trip with six other friends, because you just won a Mobilio 1.5 V CVT.
So remember: Register and watch TurboZone at 10:30am today (May 2) on GMA News TV. Good luck, guys!
ADVERTISEMENT - CONTINUE READING BELOW ↓
Recommended Videos