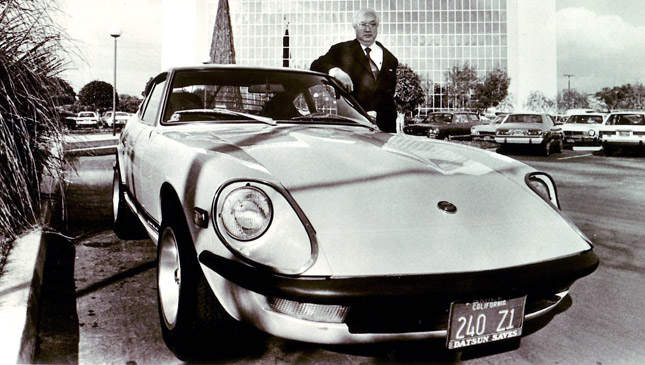 The word out of Yokohama, Japan, is that Yutaka Katayama, the first president of Nissan Motor Company's US division and also the widely recognized father of the Nissan/Datsun Z sports car, has passed away at the age of 105. The date of his demise has been recorded as February 20, 2015.
Known as "Mr. K" among friends, colleagues and fans, Katayama was born in September 1909 in Shizuoka Prefecture. He joined Nissan in 1935 and was assigned to the administration department, "first handling publicity and then advertising."
According to Nissan, Katayama "made one of the first color films of a Datsun on Japanese roads and later filmed motorsport races across the globe, raising the bar for decades of visual storytelling ahead. With a love of cars and a flare for promotion, he built the Datsun brand, Nissan's initial brand name in the US, from scratch."
A product of Keio University, Katayama went on to build one of the most legendary careers at Nissan.
ADVERTISEMENT - CONTINUE READING BELOW ↓
"In his storied career, he was team manager as two Datsun 210s were entered in a grueling rally circumnavigating the Australian continent," reminisced Nissan in a press statement. "The subsequent victory instantly catapulted the brand into worldwide renown and set the stage for Datsun exports."
But Katayama-san would be most remembered for the Z car.
"Notably, he put together the key concepts for the Z car, contributing significantly to the birth of an exceptional sports car still revered by driving enthusiasts," Nissan said.
Katayama retired in 1977 and was inducted into the American Automotive Hall of Fame in 1998.
Nissan also credits Katayama for promoting the first All-Japan Motor Show in 1954, and for laying the foundations for Nissan North America.
Our hats off to one of the most respected men in the car industry. We shall end this with the following words (in italics) uttered by the man himself:
ADVERTISEMENT - CONTINUE READING BELOW ↓
Recommended Videos
How can we transpose the relationship between man and horse into the one between man and car? Even after I was sent to Los Angeles in 1960 to establish Nissan Motor in the US, this question never really left me. Eventually, I came up with the concept of the Z car. It was a sports car with a sleek body with a long nose and a short deck, designed so that it could be built utilizing some of the parts and components that were already used in our other production cars, and it was a car that anybody could drive easily and that would give the driver that incredible feeling of jubilation that comes when car and driver are as one.
Fortunately, it became a big hit, and we were soon turning out 4,000 units a month. Then we began to deploy dedicated production lines to keep up with demand. I personally think that our success reflected our ability to capture something of the relationship between man and horse, and that the purity and simplicity of this concept touched the hearts and spirits of our customers.
ADVERTISEMENT - CONTINUE READING BELOW ↓
A sports car doesn't have to be luxurious. It should be affordable so that anyone can own one. It should be easy to maintain, and it should be something that you can enjoy without having to spend too much money. To attach a price tag of $50,000 to a sports car just seems uncomfortable to me. You can get any price you want if you increase the number and level of features and equipment. But if you don't add any extra equipment and features, and you can still experience great exhilaration when driving, then that's the best situation as far as I am concerned. After all, all you need to ride a horse is a saddle.
Photos from Nissan Motor Company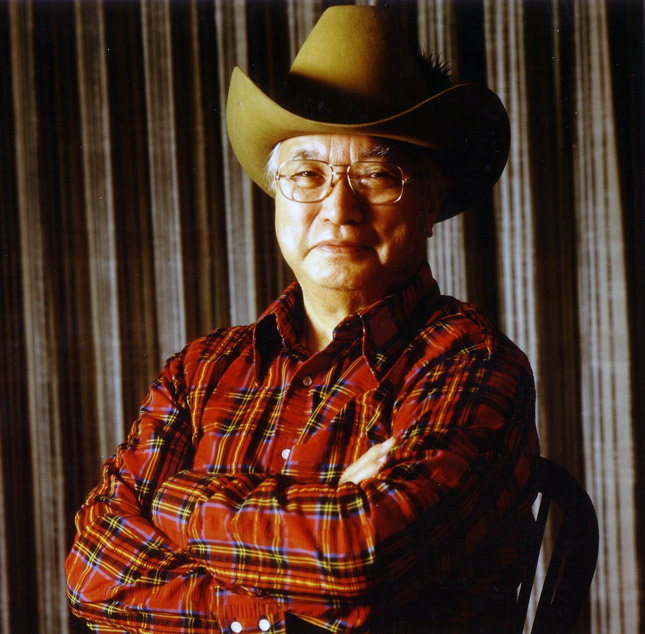 ADVERTISEMENT - CONTINUE READING BELOW ↓