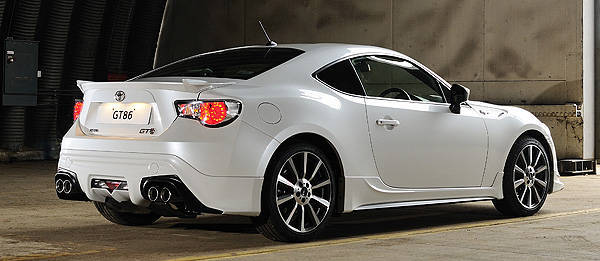 Of course, you already know about the Toyota 86 sports coupe. You've also probably heard about the 86 Open Concept, which is basically an 86 with the roof chopped off and replaced with an electrically operated soft top.
Well, according to ToyotaBlog, if the 86's chief engineer, Tetsuya Tada, had his way, the 86 nameplate won't just stop with the two aforementioned models. Even as his team was working on the 86 coupe and convertible, Tada admitted that they were also investigating the possibility of creating an 86 sedan and shooting brake.
"Actually, we tried to do this secretly but the executives found out," Tada reportedly said. "They said, 'What are you doing? Will you please focus on the coupe?' So that was our focal point and it was only with the success of the coupe that we were able to bring out the prototype of the convertible. It's just my personal dream that the 86 could become a family like what BMW has done with the Mini family. I hope that it happens. I also have five dogs myself and I would like to have them in the car, so a sports shooting brake would be just right."
Would you be interested in an 86 sedan or shooting brake? We know we are.
ADVERTISEMENT - CONTINUE READING BELOW ↓