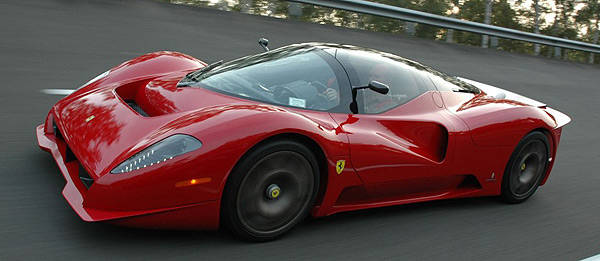 James Glickenhaus's Ferrari P4/5 is the stuff of legends. Approached by Italian design house Pininfarina in March 2005 to create a one-off car, Glickenhaus suggested that it should be a modern interpretation of his classic Ferrari 330 P3/4 race car but built on the chassis of the last unregistered Ferrari Enzo.
Over a year later and Glickenhaus's bespoke supercar was unveiled at the 2006 Pebble Beach Concours d'Elégance bearing the name "Ferrari P4/5 by Pininfarina" after Ferrari chairman Luca di Montezemolo agreed to have the car bear the Italian carmaker's storied name.
To create the car, both Glickenhaus and Pininfarina agreed to a price of $4 million, which included the cost of the Enzo donor car. Apparently, that $4 million price tag wasn't enough to faze some people off in trying to convince Glickenhaus to part with his P4/5.
In an interview with Trish Regan for Bloomberg Pursuits, Glickenhaus revealed that the most absurd offer he had heard from an interested buyer of the P4/5 was 10 times the value of what he paid for the car.
"It was one of the members of the Saudi royal family," said Glickenhaus. "It was like $40 million, which was just completely stupid. These cars are my kids' and my grandkids'. I bought them because I love them. I'm very lucky enough to be able to afford to own them. They're worth nothing because I'm never gonna sell them so they just cost me money. And when I die, my kids will have to pay inheritance tax for them."
Continue reading below ↓
Recommended Videos