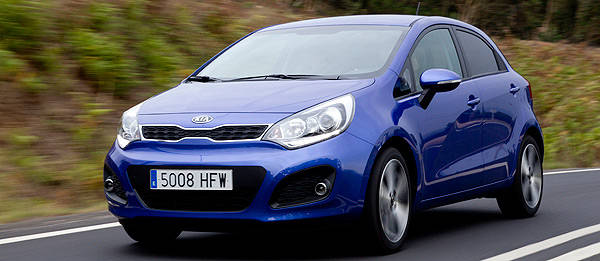 Japan's car making industry has been suffering one blow after another. Last March, the earthquake and tsunami that struck the country crippled its car manufacturing business for months. Just as the industry was getting back on its feet, floods in Thailand recently halted the production of Japanese carmakers that had facilities in the Southeast Asian country.
With these tragedies befalling the Japanese car manufacturing industry, you'd think a burgeoning car manufacturing country like South Korea would take advantage of the situation. Unfortunately, that doesn't seem to be the case with Kia Motors, South Korea's second largest carmaker after sister company, Hyundai Motor Company.
"We have no plans to capitalize on the current state of the Japanese car manufacturing industry," said Kevin Ahn, Kia Motors' overseas product marketing team general manager. "All our plants are already operating at full capacity and we're already adding an additional shift to some of our plants in response to the global demand for our vehicles. Even if we wanted to take advantage of what is happening to Japan's car industry, there's nothing more we can do other than to just continue producing our vehicles."
So while Kia has no official plans to take advantage of the production problems Japan's carmakers are currently facing, it seems it will let the demand for its vehicles do the talking for the Korean carmaker.
Continue reading below ↓
Recommended Videos