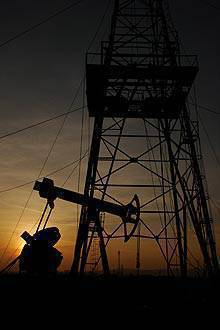 It looks like car companies need to work double time to boost the availability of electric vehicles in the world market if the latest documents released by WikiLeaks are to be believed.
Citing exchanges between Washington and the US embassy in Riyadh, Saudi Arabia, Guardian.co.uk reported that global oil production may already reach its highest point by 2012. The report also quotes Sadad al-Husseini, a geologist and former head of exploration with Saudi Arabia's state-owned oil company Aramco, who met with the US consul general in Riyadh in November 2007 to say that the company cannot keep its 12.5 million barrels-per-day output to keep oil prices stable.
"According to al-Husseini, the crux of the issue is twofold. First, it is possible that Saudi reserves are not as bountiful as sometimes described, and the timeline for their production not as unrestrained as Aramco and energy optimists would like to portray," one of the cables reportedly reads. "While al-Husseini fundamentally contradicts the Aramco company line, he is no doomsday theorist. His pedigree, experience and outlook demand that his predictions be thoughtfully considered."
ADVERTISEMENT - CONTINUE READING BELOW ↓
It looks like the government better get serious in looking for liquid gold in Spratly Islands, which is believed to be an oil-rich territory.
ADVERTISEMENT - CONTINUE READING BELOW ↓
Recommended Videos