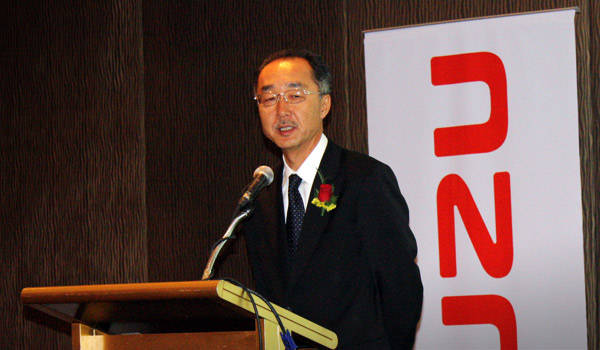 Isuzu Philippines Corporation announced today that it has a new company president. Nobuo Izumina will replace Ryoji Yamazaki, who served as IPC president for three years, effective May 3. Yamazaki will be assigned to Isuzu Car Life, an affiliate of Isuzu Motors Limited (IML), as managing director.
Originally from Tokyo, Izumina brings with him 33 years of experience with IML, including overseas assignments. Most recently, he served as chief executive officer of General Motors Isuzu Camiones Andinos in Bogota, Colombia.
A month after graduating from Aoyama Gakuin University with a degree in Economics in 1980, Izumina joined IML's production control department. He was later assigned to the overseas distribution department and then appointed as manager of the sales department handling North America at Isuzu's Japan headquarters. In 1993, he was appointed vice president for business management at Isuzu Motors America in Los Angeles, California. In 1999, he returned to Japan to take the role of sales department general manager in Europe, Oceania, Central America and South America. Ten years later, Izumina took over Isuzu Motors Mexico as chairman and chief executive officer.
"I come to IPC full of optimism not just with the prospects of the company, but also with the potential of the Philippine automotive market," said Izumina. "The ASEAN region presently holds dynamic growth opportunities for vehicle manufacturers. And among the markets in the region, the Philippines is in one of the best positions to capitalize on this potential, thanks to the country's rising economy and the improving purchasing power of the expanding middle class."
ADVERTISEMENT - CONTINUE READING BELOW ↓
When TopGear.com.ph asked the incoming IPC president when exactly his company is bringing in the all-new D-Max, he simply smiled. "That's a good question," Izumina said. "But there is no definite time yet."
ADVERTISEMENT - CONTINUE READING BELOW ↓
Recommended Videos