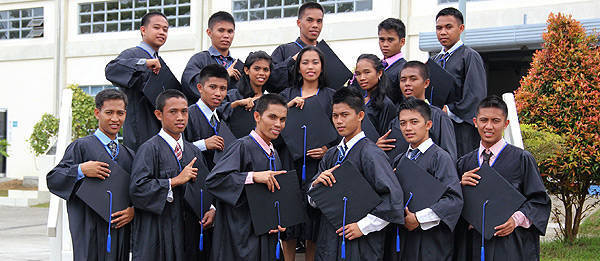 The Philippines'--and possibly even the world's--automotive industry work force has become stronger as the fourth batch of Isuzu Motors' scholars recently graduated from the Technical Education and Skills Development Authority's (TESDA) Automotive Training Center in Tacloban, Leyte.
The partnership between Isuzu Motors and TESDA has the government agency providing the expertise and experience to the training center's students while the vehicle manufacturer provides not just the funding for the project but also the technical requirements essential to the course (including training materials, program modules, practical training and other skills-enhancement tools).
"It is important that we give young people the opportunities that will give them hope and the skills that they can translate into a better future," said Isuzu Motors chairman Yoshinori Ida. "Providing them with automotive training is one way of achieving this."
The training center first opened in 2008 with the aim of providing underprivileged but deserving scholars subsidized automotive training that would earn the qualified graduates TESDA's NC4 certification, the highest automotive servicing qualification in the Philippines. Eighty-four Isuzu-TESDA scholars have graduated from the center and it has recently accepted its eighth batch of enrollees for its program.
ADVERTISEMENT - CONTINUE READING BELOW ↓
"I hope that the training center's graduates turn out to be as fine as their seniors and become new stars that brighten the workplace with hope and aspirations," Ida added.
Guys, can we all give Isuzu a slow clap for this?
ADVERTISEMENT - CONTINUE READING BELOW ↓
Recommended Videos