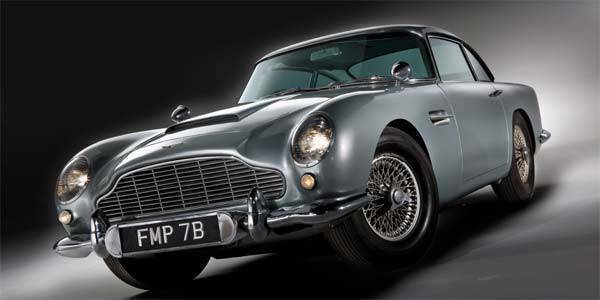 James Bond's Aston Martin DB5 was sold by RM Auctions for £2.9 million (over P198 million), £1.1 million short of the £4 million it was expected to raise when its sale was first announced in June.
The successful bidder, Harry Yeaggy, is an Ohio-based collector. He is also only the second owner of the DB5. The car's seller, American radio broadcaster Jerry Lee, purchased it directly from Aston Martin in 1969 for $12,000.
"This is a car that I've always wanted, after all it is the most famous car in the world," Yeaggy said after successfully bidding for the Bond DB5. "My plan is to display it in my private car museum in Ohio just as it is."
Besides getting the most famous car in the world below its expected price, Yeaggy will also receive a handmade bespoke suit made with commemorative Dormeiul 'Vanquish II' fabric woven with solid gold thread from Gieves & Hawkes. Gieves & Hawkes is the same British tailoring house that dressed Sean Connery for all six of his appearances as James Bond.
Yeaggy also gets an exclusive seven-night stay for 10 guests at the relaunched GoldenEye Resort in Jamaica--Ian Fleming's Caribbean estate where he wrote all 14 of his James Bond novels featuring the British spy with the license to kill. With the package valued at £40,000, Yeaggy and his guests can revel in Bond's history and sit at Fleming's original desk where the DB5 and its Q-branch gadgets were conceived.
Continue reading below ↓
Recommended Videos
With so much James Bond history surrounding him, we can't blame him if introduces himself from now on as "Yeaggy, Harry Yeaggy."