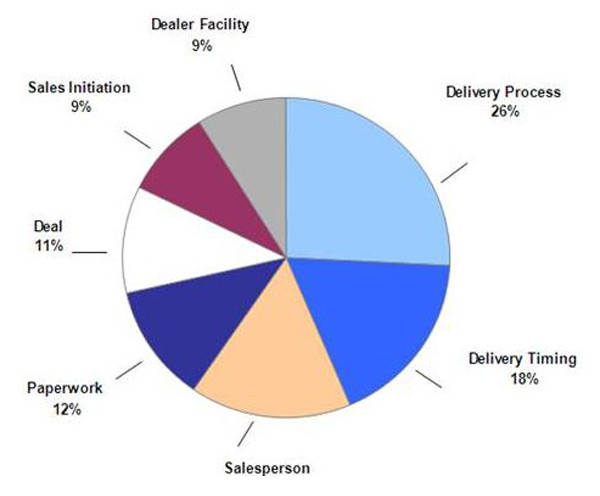 Honda is tops in the Philippine car market when it comes to new-vehicle sales satisfaction, according to the results of JD Power Asia Pacific's 2012 Philippine Sales Satisfaction Index. Based on the study, Honda ranks highest with a score of 862, closely followed by two Korean brands, Hyundai with 861 and Kia with 860.
JD Power Asia Pacific explained that Honda performed particularly well in the areas of paperwork, salesperson and delivery timing. Meanwhile, Hyundai did well in the deal factor, while Kia aced sales initiation and delivery process.
The study is based on responses from 1,505 new-vehicle owners who bought their car between August 2011 and April 2012. The factors considered in the study are salesperson, paperwork, deal, sales initiation, dealer facility, delivery process, and delivery timing.
Overall, the industry average score of 855 points in 2012 represents an improvement of 26 points from the industry average in 2011. The biggest gains were achieved in the areas of delivery timing (plus 33 index points) and salesperson (plus 27 index points).
ADVERTISEMENT - CONTINUE READING BELOW ↓
"Customers are increasingly expecting a shorter time frame to close the deal," said JD Power Asia Pacific executive director Mohit Arora. "As the deal and paperwork factors represent nearly one-fourth of the overall satisfaction score, dealers must continue to focus on this aspect of the customer experience or risk losing business to their competition."
ADVERTISEMENT - CONTINUE READING BELOW ↓
Recommended Videos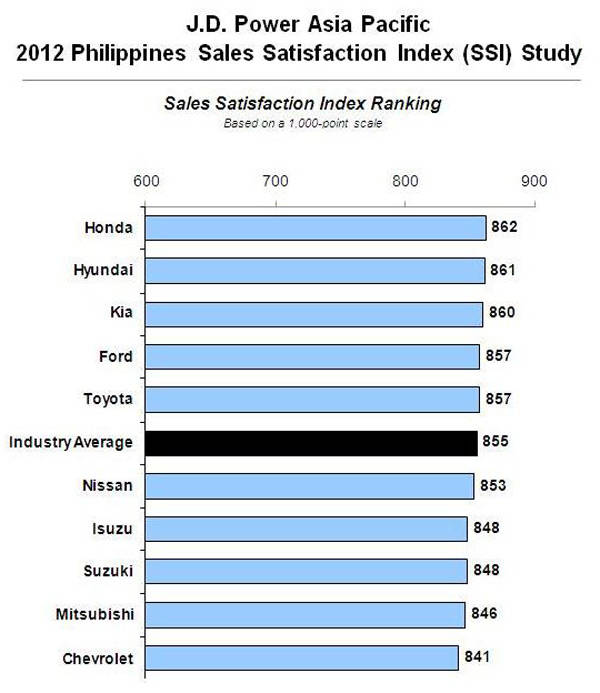 ADVERTISEMENT - CONTINUE READING BELOW ↓