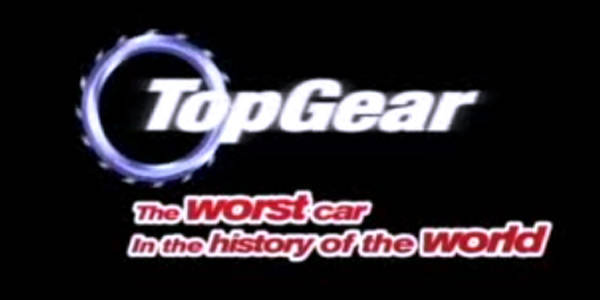 Top Gear has just produced a 73-minute special called The Worst Car In The History Of The World. Available on DVD and Blu-ray, the special is hosted by Jeremy Clarkson and James May. You may purchase your copy through Amazon, among other online stores, for about £14 (or about P900) plus shipping cost.
Anyway, when you attempt to name the "worst car ever made," you immediately think of the usual suspects: AMC Pacer, Cadillac Cimarron, Chevrolet Chevette, Ford Pinto, Yugo GV, even Ferrari Mondial. But not one of these earned the distinction of being the worst car ever made--at least not in the eyes of Clarkson and May.
So, what is the worst car in the history of the world according to Jeremy and James? You have to watch the video until the very end. We're sure that not a few will disagree. Heck, even we disagree. But in the words of the two hosts, their chosen worst car was so picked using this simple yardstick: "all things considered." We take this to mean that the car isn't the worst car per se, but when you consider which brand made it, then it all becomes unacceptable and inexcusable.
If anything, the manufacturer who made the car should be flattered. Because this means both Clarkson and May have such a high regard for the company that they couldn't believe it managed to produce a mediocre product (especially by the brand's standards).
Continue reading below ↓
Recommended Videos
Anyway, watch the video and see if you agree. After watching it, purchase a high-quality and original copy for your growing Top Gear collection.
If you're viewing this on a mobile device and can't see the video, please click here.