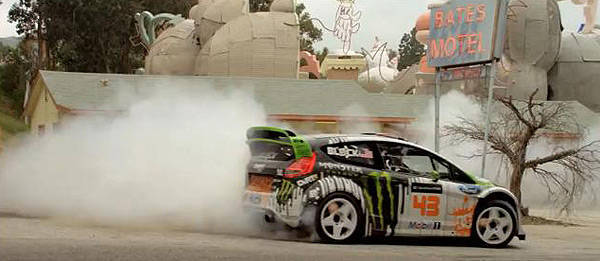 Ken Block has just released his fourth Gymkhana video, nearly a year after the DC Shoes co-founder and motorsport celebrity last appeared in his Gymkhana series of videos.
In his latest Gymkhana installment, which has been dubbed as "the Hollywood megamercial", Block drives his Ford Fiesta-based Hybrid Function Hoon Vehicle around the Universal Studios back lot and through the sets of numerous Hollywood movies. Surprisingly enough, the video ends in a Bollywood dance number. A weird ending, yes, but still a thoroughly enjoyable video.
We invite you to post the titles of the movie sets Block drove through by posting your answers in the comment box.
ADVERTISEMENT - CONTINUE READING BELOW ↓
ADVERTISEMENT - CONTINUE READING BELOW ↓
Recommended Videos