The mere mention of Lamborghini is enough to make real-men-slash-petrolheads drool. Would the marque have the same effect on you if, say, it's on your girlfriend?
Check out this pair of "limited edition" Superleggera stilettos designed by Modo artist Tim Cooper and start picturing that special girl in your life wearing it.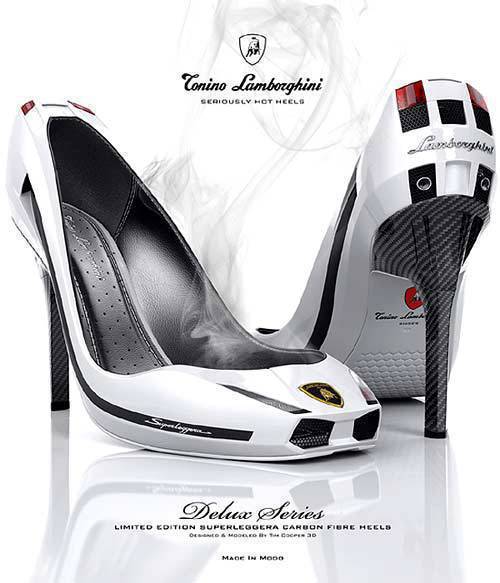 This pair of Superleggera stilettos with carbon fiber heels is actually just a concept created in 3D.
"The overall design of this concept was clearly taken from the Gallardo Superleggera, a model who's production was halted when the LP560-4 came out, but which is still considered as one of the best V10 models ever made at Sant'Agata," Lamborcars.com said when an image of the shoes was released.
Continue reading below ↓
Recommended Videos
There's no word about the design hitting production lines anytime soon. If it does, would you let your girlfriend wear it? Or, if you're a girl, is this something you'd actually be wearing on a hot date with some car nut?
And just to follow the tradition of TopGear.com.ph's Price This Car feature, how much would you shell out for a pair of carbon fiber Lamborghini heels?