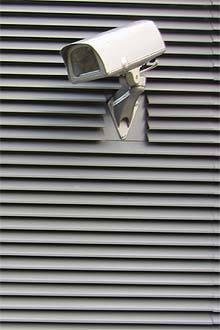 The January 25 bus bombing, which killed 5 people and injured 12 others, has prompted a lawmaker to call for requiring passenger bus companies to install security cameras in their fleet.
"This is a practical and sensible measure to help repel future bomb attacks and other potential criminal acts against buses, including rampant armed robberies," Dasmariñas City Rep. Elpidio Barzaga Jr. said.
ADVERTISEMENT - CONTINUE READING BELOW ↓
He added that the Land Transportation Franchising and Regulatory Board and local government units should also oblige bus operators to set up security cameras in terminals and stops.
"These are exceptionally hard times that demand ironhanded precautions, including the widespread use of public surveillance cameras, to fight terrorism and other crimes against persons and property," Barzaga said.
He added that it would cost operators only P15,000 to P30,000 to install one or two closed-circuit TV video cameras in every bus.
"This is nothing much, considering the cameras can help save human lives and protect the assets of operators--their vehicles," he pointed out.
Barzaga said the mere presence of security cameras can help discourage crime.
"If a crime does occur, the police can quickly identify and apprehend the suspects after releasing their images to the public via news channels," Barzaga said. "The instant arrests in turn serve to deter other offenders."
ADVERTISEMENT - CONTINUE READING BELOW ↓
Recommended Videos
As an example, the lawmaker cited the case of Britain where suspects of the subway bombing incident in July 2005 were caught on camera minutes before they planted explosives in backpacks, leading to their immediate arrest after the attacks.
Barzaga also said authorities should use surveillance cameras to make up for the lack of police visibility. According to the Philippine National Police, it still needs at least 10,000 new police recruits annually to meet the ideal officer-population ratio of 1:500 by 2017.
Photo by kilokilo via SXC.hu