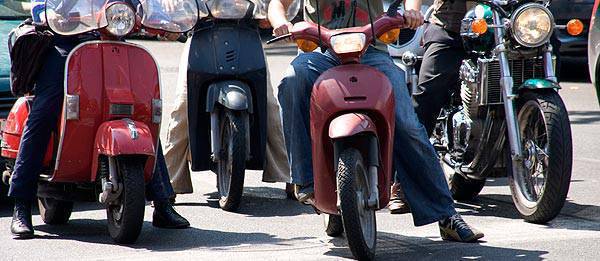 Lawmakers want to require motorcycle riders to automatically turn on headlights while on the road to make them more visible even during the day.
According to House Transportation Committee chairman Rep. Roger Gaviola Mercado from the lone district of Southern Leyte, the bill is a proactive and preventive measure given the rising number of motorcycle-related accidents and mishaps in the country.
Filed by BUHAY party-list Reps. Mariano Velarde and William Tieng, House Bill 3375 requires all motorcycle riders "to automatically turn on and ride with their headlights on at all hours of the day and night on all roads."
Velarde said making this a mandatory rule improves will make it easier for motorcycles to be seen, especially from afar.
"The mandatory headlights on policy will enhance visibility for motorists and can be considered as a low-cost method to reduce crashes and collisions," said Velarde.
The bill requires all motorcycle manufacturers, assemblers and distributors to properly install a system, mechanism or device that automatically turns on a motorcycle's headlight before its distribution and sale. The bill also requires that the headlights must be "of sufficient intensity to reveal a person or a vehicle at any distance of not less than 30.5 kilometers."
ADVERTISEMENT - CONTINUE READING BELOW ↓
If the bill is passed into law, no new motorcycle will be allowed to register with the Land Transportation Office unless it is equipped with the necessary equipment that will automatically turn its headlight on.
Motorcycle riders or operators who are apprehended without using the headlight at anytime of the day or night will be penalized with a fine ranging from P1,000 to P5,000 along with the suspension of their driver's license for one month.
Photo from SXC.hu
ADVERTISEMENT - CONTINUE READING BELOW ↓
Recommended Videos