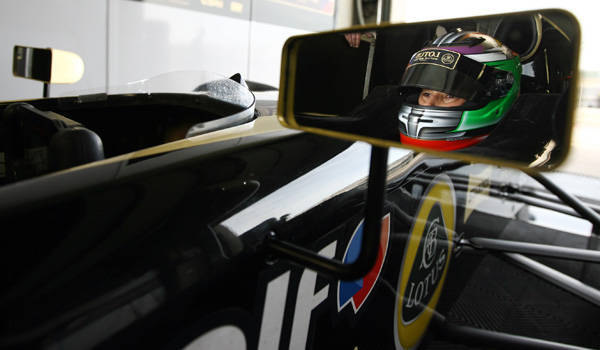 In February, we reported that Lotus F1, together with its Junior Team driver Marlon Stockinger, will be here on the first week of May with one of its Formula 1 cars. Well, Stockinger and his father have just given us a lot more details behind the "Lotus F1 Roadshow," which is scheduled to take place on May 3 to 5.
According to Stockinger's father, Tom, Lotus F1 will actually bring in two F1 cars, with the second one acting as a backup in case something goes wrong with the first car. We've also been told that a two-seater F1 car will be shipped in to give taxi rides to lucky individuals. A few F1 simulators will also be brought in for people to try out. And to look after all the equipment, Lotus F1 will supposedly bring in 35 of its technicians.
It won't be just the younger Stockinger joining the show, though, as Lotus F1 team boss Eric Boullier will also be here. The schedule of one of the team's F1 drivers is also reportedly being worked on for him to be part of the event, although no one is sure yet if it's going to be Kimi Raikkonen or Romain Grosjean.
ADVERTISEMENT - CONTINUE READING BELOW ↓
The venue is still being worked out, but we've been told that the most likely place for the event will be the Quirino Grandstand, with the Lotus F1 car probably being driven on Roxas Boulevard.
"I'm really excited and I'm really looking forward to this event," said Marlon. "To drive an F1 car is such an honor, but to do it in front of my kababayans in the country I was born in, makes it even better."
ADVERTISEMENT - CONTINUE READING BELOW ↓
Recommended Videos