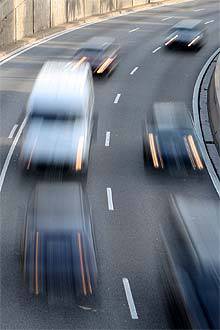 You may argue all you want against the imposition of speed limits in Metro Manila but a recent study in the United Kingdom shows driving your vehicle within what the law prescribes can really help reduce fatalities on the road.
The number of pedestrian fatalities has dropped with more people sticking to the urban speed limit of 30mph (48.3kph), IAM.org said, citing data from the UK's Department for Transport.
ADVERTISEMENT - CONTINUE READING BELOW ↓
"In 1998, 69 percent of the cars were driven faster than the limit in 30mph zones in free-flow conditions--by 2010 this has dropped to 46 percent," IAM.org said in a statement. "Those exceeding 40mph in a 30mph limit has halved since 2003, now down to 16 percent. Pedestrian fatalities have also reduced significantly, down 40 percent since 2005 from 671 to 405."
IAM.org noted that 96 percent of pedestrian accidents happen on urban roads.
"The good news is that drivers are not driving faster on less crowded roads--and more people are sticking to the limit in urban areas where there are many hazards," IAM director of policy and research Neil Greig said. "A combination of consistent road safety messages, new road layouts and police enforcement appears to be paying road-safety dividends for city people."
In the Philippines where the imposition of speed limits is met by violent reactions--virtually, at least--the political will of authorities faces a challenge.
ADVERTISEMENT - CONTINUE READING BELOW ↓
Recommended Videos
According to the Metropolitan Manila Development Authority (MMDA), which imposed a 60kph speed limit along Commonwealth Avenue in Quezon City--more than 7,000 violators have been caught overspeeding from January to April.
Overspeeding has been blamed for countless of accidents on Commonwealth and other major roads in the Philippines.
Photo from SXC.hu