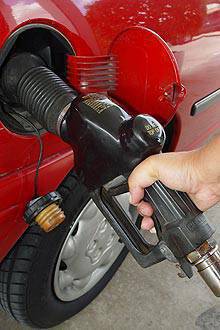 With the continuing political unrest in the Middle East, which is one of the world's main sources of petroleum, governments have taken different measures to mitigate a possible fuel crisis. In Spain, for instance, the national speed limit has been reduced by 10kph.
Like the Philippines, Spain is heavily dependent on imported fuel and 13 percent of its supply comes from Libya. According to BBC.co.uk, Spain chose to reduce its speed limit to 110kph as this translates to a 15-percent saving on fuel.
"We are going to go a bit slower and in exchange we will consume less petrol and pay less money," Spain's deputy prime minister Alfredo Perez Rubalcaba said in the report.
The move received mixed reactions.
Spain's economists say the savings rate is too optimistic and that the more realistic rate is five percent with a 10kph reduction in speed.
"It makes no sense," said IESE business school economist professor Javier Diaz-Gimenez. "It's hard to see how reducing speed limits will make a difference at all for the Spanish economy. If anything, freight and people will move at a slower speed; the Spanish economy will be less competitive."
The professor also pointed out that the Dutch government raised its speed limit and that the United Kingdom is considering a similar move to "get the economy moving."
Continue reading below ↓
Recommended Videos
Predictably, Spanish Formula 1 champion Fernando Alonso bemoaned the new speed limit. "At 100kph, it is hard to stay awake," Alonso was quoted saying in the DailyMail.co.uk.
It's easy to blame governments for lousy various decisions at times like this. But as motorists, what should we do to be a part of the solution in beating a possible oil crisis?
Photo from SXC.hu