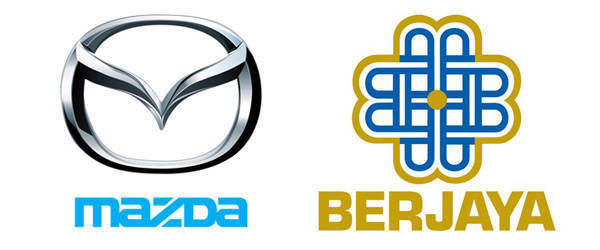 For the past several weeks, the local auto industry has been abuzz with rumors of a Malaysian conglomerate taking over the Philippine distribution rights to Mazda, which is currently under the stewardship of Ford Group Philippines. FGP's announcement in late June that it was shutting down its Santa Rosa manufacturing facility by the end of the year, didn't exactly quell the scuttlebutt.
Now, it can be officially revealed: Berjaya Corporation, a giant business organization based in Kuala Lumpur, is acquiring from FGP the rights to distribute Mazda vehicles in the country. Berjaya has interests in property investment, gaming/lottery management, financial services, and the food-and-beverage industry. More important, the group is deeply involved in the automotive trade, owning 80 percent of BerMaz Motor, Mazda's partner in Malaysia. Berjaya also distributes other car brands in Malaysia like Aston Martin, Skoda and Chana.
Mazda's split from Ford Group Philippines has been expected by industry analysts ever since the American carmaker reduced its shares in Mazda to a piddling three percent in November 2010. Ford had owned as much as 33.4 percent of Mazda, the result of a strategic buy-in in 1996. Still, FGP has repeatedly denied having plans of parting ways with its longtime Japanese partner in our market.
Until Berjaya came into the picture.
First, according to our source, Berjaya poached former FGP sales and marketing director Steven Tan, a Malaysian himself, and asked him to be the managing director of its planned Philippine Mazda distributor. Tan had worked for Ford some 15 years and was considered by his colleagues to be a dyed-in-the-wool Blue Oval guy. Before recently joining Berjaya, Tan had been reassigned to the regional Ford ASEAN office as launch manager. In fact, it was Tan who gave the presentation for the all-new Focus at this year's Bangkok International Motor Show.
Whatever drove a hardcore Ford zealot to leave the car company he had faithfully served for almost two decades, is anyone's guess. Some would volunteer that he had differences with top FGP management during his stay with the company, and that he had been raring to redress this ever since he was transferred--somewhat unceremoniously--back to Ford's regional base. If this was ever the case, we didn't notice it; Tan had only kind words for FGP when he bade us farewell. We would have gotten his side for this story, but he had cut all our previous communication lines to him (including deactivating his Facebook account).
And now, this: Tan is back in the country and has successfully recruited three key FGP personnel to join him at the new Berjaya-owned Mazda distributor. Pirated by Tan from FGP are Japheth Castillo, Dave Asuncion and Kristoff Arcega. Castillo and Arcega had been in charge of the Mazda brand since last year, even personally overseeing the launch of the new CX-5 and the overpriced second-generation Mazda 3 in April this year.
After FGP announced its plant closure more than a month ago, we learned that Castillo had been appointed customer service director, taking over the position vacated by the recently retired and former customer service vice president Dave Macasadia. There are suggestions that even Castillo was growing disillusioned with top management's supposedly poor shuffling of key personnel and possibly even with the company's lack of direction as far as the Mazda brand was concerned.
To be fair to Ford Group Philippines, this latest exodus of crucial employees--both Columbian Autocar Corporation (Kia) president Ginia Domingo and Asian Carmakers Corporation (BMW) executive director for sales and marketing Glen Dasig left FGP last year--could very well be just a case of upwardly mobile men simply looking forward to the double challenge of starting a new company and rebuilding the Mazda brand. Besides, Mazda's separation from FGP has long been overdue, the two brands' alliance in our market no longer making sense after Ford divested itself of its Mazda shares.
As for the timetable, our source said Berjaya will definitely open shop soon. Its top priority for now is reassessing Mazda's business in the Philippines, as well as re-evaluating the entire Mazda dealership network.
Below is a chart showing the Berjaya Group's main business concerns in Malaysia.