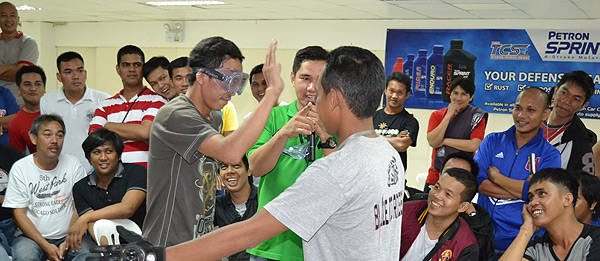 Motorcycle riders are invited to go to the Quezon Memorial Circle on March 24 as the Safe-T-Ryders Training Center will hold its second Bikers' Meet-Up in the area.
The Bikers' Meet-Up program will start with an open forum about urgent concerns of motorcycle riders. it will also give riders an opportunity to join a dialogue on issues related to motorcycle riding like traffic regulations and safety ordinances. Former Land Transportation Office chief and current Philippine Global Road Safety Partnership executive director Alberto Suansing will be on hand to listen to the bikers.
A unique feature of this meet up is a series of games that will put to test the riders' mastery of handling their motorcycles, with the Safe-T-Ryders instructors creating a set of exercises designed to make it enjoyable not only for the contestants but from all the riders at the event.
Another key component of the program will be a special presentation on the dangers of riding under the influence of alcohol. Using the "Fatal Vision" goggles, a Safe-T-Ryders instructor will demonstrate the damaging effects of drinking alcohol and how it can hamper a motorcyclist's riding skills.
Participants can also expect to take home exciting raffle prizes and giveaways, courtesy of the event sponsors.
Continue reading below ↓
Recommended Videos
"The Bikers Meet-Up program is part of our campaign not only to promote safety awareness but also to engage club members in the active campaign to breed more responsible and disciplined bikers," said Safe-T-Ryders founder Arnel Doria. "This will be a continuing program for Safe-T-Ryders Training Center and we invite corporate partners to join us in this road safety advocacy."
The Biker Meet-Up is open to bike-club members and individual riders. Due to limited slots, interested participants are requested to pre-register. Attendance is free of charge to qualified participants. For more information, please contact Safe-T-Ryders at 208-8035 or 0932-872-3389.