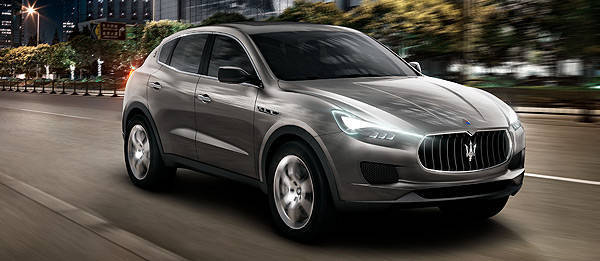 Maserati would like you to know that it's serious about its Kubang SUV by putting up a video of it in action.
The Italian carmaker is seemingly intent on drilling into our heads that the Kubang is a Maserati through and through because for nearly two minutes of the three-minute video, we see nothing but Maserati cars; from its pre-World War II race cars to the MC Stradale sports car to the Ferrari Enzo-based MC12 GT1 race cars.
While that's all well and good, it's the obviously computer-generated image of the Kubang that's slightly off-putting. At least Maserati is honest enough to admit that the Kubang wasn't designed for the rough stuff as the carmaker says it's "ideal for urban and open-road driving, both alone and in company."
Has this CGI-generated SUV changed your thoughts on the Kubang or would you rather see it for yourself before you pass judgment? You know what to do with the comment box below.
Continue reading below ↓
Recommended Videos