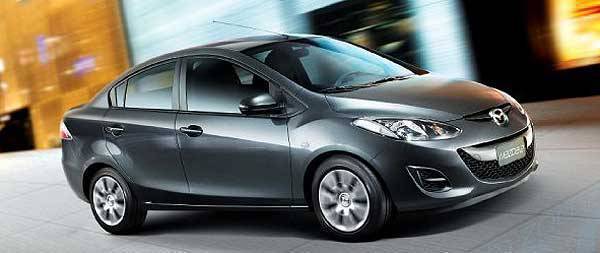 Mazda Philippines is finally officially pulling the covers off the Mazda 2 three months after it started selling the five-door variant--and with a bonus to boot.
On March 17, Mazda Philippines will formally launch the Mazda 2 hatchback and sedan in the local market.
The Mazda2 sedan looks much like the five-door hatchback from the grille all the way up to the front doors. Aft of the B-pillar, however, the Mazda2 sedan becomes its own car as the rear doors are different from the hatchback thanks to the use of quarter windows above the door handles.
The sedan also shares much of the hardware found in the hatchback like the 1.5-liter MZR engine, electric power assist steering system, 15-inch alloy wheels, and steering wheel audio controls.
The one thing the sedan gets that many motoring enthusiasts have bemoaned is lacking in the hatchback's very nimble chassis is the option to choose a five-speed manual transmission over the four-speed automatic.
Continue reading below ↓
Recommended Videos