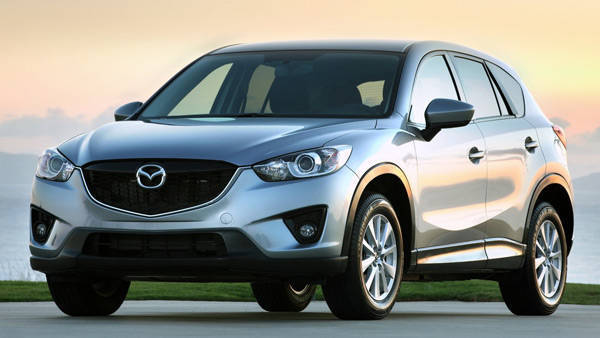 If you think the Toyota 86 and its twin Subaru BRZ are the best cars of 2012, Japanese automotive journalists believe you're wrong. The motoring writers from the Land of the Rising Sun think the Mazda CX-5 is the best of the best, thus giving the 2012-2013 Japan Car of the Year award to the compact crossover.
The CX-5 got a total of 363 points to edge the 86/BRZ, which received 318 points. The Mazda was lauded for its "revolutionary Skyactiv technology, great handling and economical diesel engine." The Skyactive engine, according to the Japanese carmaker, "boasts powerful driving comparable to a 4.0-liter V8 gasoline engine thanks to 420Nm of maximum torque. At the same time, it achieves an SUV class-topping fuel economy rating of 18.6km/L."
"It was a long road," said Skyactive godfather and Mazda executive officer Kiyoshi Fujiwara. "In the early days of Skyactiv development, I had a lot of opposition from colleagues suggesting this technology was not the answer. But we stayed true to our goals, and here we are today, fully recognized by the COTY jurors."
ADVERTISEMENT - CONTINUE READING BELOW ↓
The judges of the Japan Car of the Year award seem to give more importance to fuel economy and environment-friendliness more than anything else, because the past five winners--Nissan Leaf, Honda CR-Z, Toyota Prius, Toyota iQ and Honda Fit--were either hybrid, electric or simply fuel-efficient.
Meanwhile, the BMW 3-Series--with 282 points--claimed the Import Car of the Year award, beating the Range Rover Evoque. The 86/BRZ was awarded the "sentimental COTY steering committee special prize," whatever that means.
The CX-5 was launched in our market by Ford Philippines in April this year, but Berjaya Auto Philippines will take over the brand beginning January 1, 2013.
ADVERTISEMENT - CONTINUE READING BELOW ↓
Recommended Videos