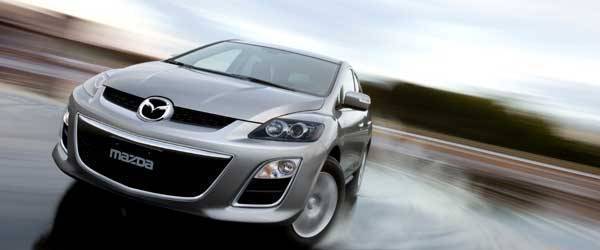 Sales of Mazda vehicles in the Philippines surged in the first half of the year following the introduction of the new Mazda CX-7 and Mazda 2.
Mazda attributed its 77 percent sales growth to the introduction of "fun" vehicles in the local market.
"Fun to own and even more fun to drive, Mazda prides itself as being the car manufacturer that recreates the exhiliration and liberation of being in motion with your every drive," Mazda said in a statement.
Mazda said it has sold more than 400 units of the Mazda 2, which was launched early this year.
As much as 389 units of the CX-7 sport-utility vehicle (see photo above) were sold in the first six months.
Continue reading below ↓
Recommended Videos
Mazda is locally marketed by Ford Group Philippines, the sixth leading distributor in the country in terms of car sales.