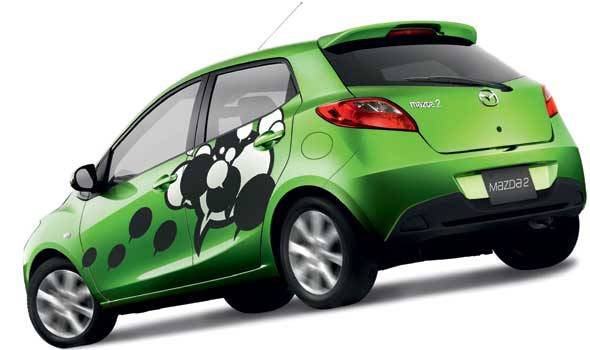 Mazda Philippines has launched a 24-Hour Parts Guarantee Program, with the Japanese carmaker assuring Mazda 2, Mazda 3 and Mazda CX-7 owners that, should their vehicle break down, genuine replacement parts are available within 24 hours.
According to Mazda Philippines, it can send the needed parts anywhere in Metro Manila within 24 hours or customers get them free of charge. The program also covers over 65 components that are needed for the repair and maintenance of the vehicles. The parts are split into six essential groupings: scheduled service maintenance, brake parts, suspension and steering, electrical and air conditioning, body and collision, and powertrain.
"In addition to offering vehicles that are fun to drive, the Mazda Philippines team is committed to developing and introducing programs that deliver meaningful solutions for our customers and set new standards of after-sales service in the Philippines," said Dave Macasadia, vice president of Mazda Philippines' customer service division .
For August, Mazda Philippines also launched its service promotion for its out-of-warranty vehicles. The promo sees owners of Mazda 3, Mazda 6, Mazda Tribute and Mazda CX-9 units sold from January 1, 2004, to June 30, 2008, getting not only a 15-percent discount on parts and labor when they have their car serviced at any of the nine authorized Mazda dealerships, but also a free oil filter when they avail of the periodic maintenance service.
Continue reading below ↓
Recommended Videos
"The promo is part of Mazda's ongoing commitment to ensure the highest performance of Mazda vehicles and to maintain its best-in-class customer service offering," added Anika Salceda, assistant vice president of corporate communications for Mazda Philippines.