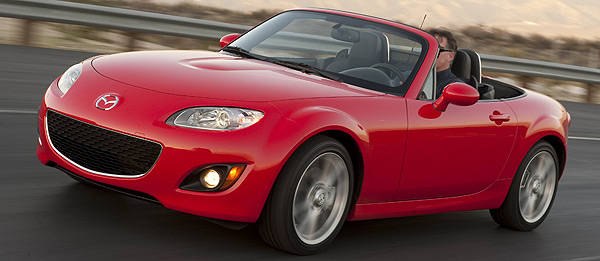 Mazda is now a pioneer when it comes to recycling bumpers as the Japanese carmaker recently inaugurated a new technology that turns the bumpers of its end-of-life vehicles (ELVs) into raw material for the production of new vehicle bumpers.
According to Mazda, bumpers from ELVs are usually processed into automobile shredder residue (ASR) and then incinerated to recover heat energy or what is more commonly known as thermal recycling. By enabling the ELV bumpers to be recycled into material for new vehicle bumpers, the new technology improves the material recycling ratio of Mazda vehicles and contributes to more effective use of resources.
Most ELVs, at least in Japan, are over 10 years old so the composition of the bumpers' polypropylene plastic and the adhesive properties of the paint vary considerably. Before recycling, unwanted materials such as metal attachments must also be removed, making the processing of ELV bumpers into new material both technically and economically difficult.
To overcome this, Mazda in the 1990s began designing bumpers to be easily recyclable so that today, the number of its ELV bumpers that can be efficiently dismantled and recycled is now significant. Initially, Mazda is collecting bumpers from the brand's ELVs in the Hiroshima area, with the recycled plastic comprising approximately 10 percent of each new bumper produced. As a result of these initiatives, the cost of recycling is less than the cost of purchasing new plastic.
Continue reading below ↓
Recommended Videos
Currently, approximately 20 percent by weight of ELVs (parts made of plastics, rubber and other materials) is incinerated as ASR. Bumpers comprise a large proportion of the plastic so collecting and recycling ELV bumpers is expected to make a significant contribution to reducing ASR and optimizing efficient use of resources.
"Going forward, Mazda will continue to develop advanced recycling technologies, including bumper-to-bumper recycling, as it strives toward a sustainable future," the carmaker said in a statement.