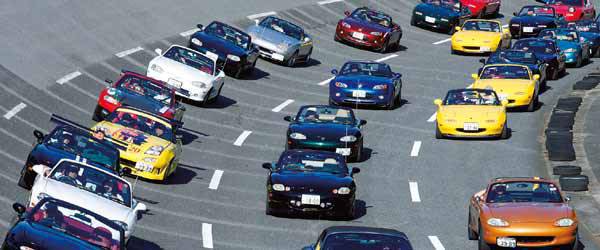 Although no Mazda vehicle has exhibited signs of sudden and unintended acceleration, the Japanese carmaker has decided to play it safe by installing brake override systems in its future models.
All future Mazda vehicles will be equipped with the system, which will prioritize the brakes when both the accelerator and brake pedals are depressed simultaneously, Automotive News said in a report quoting Mazda spokesperson Kotaro Minagawa.
Details on when the rollout of the new system as well as what model would be the first to get it were not revealed.
Minagawa said, however, that the system is just a safety enhancement feature and plan for its installation was not triggered by malfunction reports involving Mazda vehicles. It may be recalled that Toyota Motor recently declared a recall of more than eight million vehicles due to defects like stuck pedals and floor mats.

Continue reading below ↓
Recommended Videos
"We are not aware of any malfunctions or instances of runaway Mazda vehicles or related accidents that would necessitate a brake override system," he added.
Automotive News said only Nissan Motor, partly owned by Renault, is the only Japanese carmaker with a brake override system in almost its entire lineup. Brands like Daihatsu, Honda, Mitsubishi, Subaru, Suzuki are reportedly considering the installation of the override system as well.
Putting a brake override system in a vehicle costs roughly $50 per unit, Automotive News said, quoting a report from Morgan Stanley auto analyst Noriaki Hirakata.
(Editor's note: Photo for visual purposes only.)