Mazda owners and fans, unite. Mazdatech Philippines, a non-profit car club obviously devoted to the Japanese brand, is set to hold the 9th Mazdatech Car Show on October 22, 2011, at the People's Village area inside Tiendesitas in Pasig City. The club promises to bring together well-loved Mazda vehicles such as '60s to '90s Familias, the 626 and the MX5, to complement newer models like the Mazda 2, the CX-7 and the CX-9.
Mazdatech Philippines was formed in March 2000 originally as Protégétech Philippines, formally receiving incorporation in 2003. Protégétech changed its name to Mazdatech in 2007 to reflect the club's intent to reach out to a wider audience. You will note that "Protégé" refers to a specific Mazda model, otherwise known as the Familia.
Club officers are hoping to attract at least 1,000 participants for the annual car show. This year's edition is jointly sponsored by Mazda Greenhills and Sun-Gard Philippines. So, if you own a Mazda and feel like being sentimental on this date, just drive over to the Mazdatech Car Show. You and your family will be very much welcome. The happening starts at 9am, by the way.
ADVERTISEMENT - CONTINUE READING BELOW ↓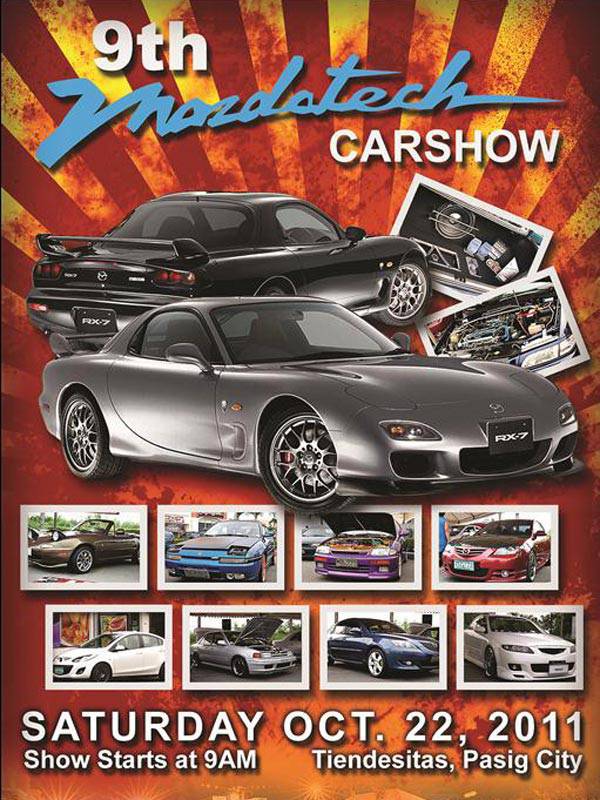 ADVERTISEMENT - CONTINUE READING BELOW ↓
Recommended Videos