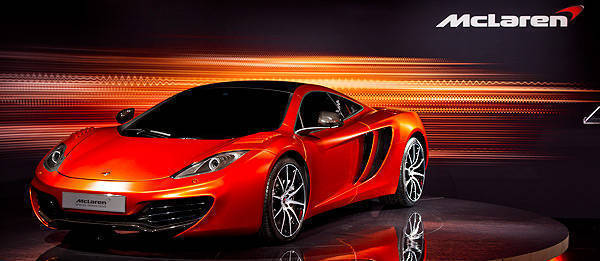 McLaren Automotive celebrated its first anniversary on June 21, exactly a year ago since its very first retailer in the United Kingdom opened its doors and the first MP4-12C high-performance sports car was sold to a customer.
Twelve months later and the sales of the MP4-12C have surpassed the 1,000th-unit mark, while McLaren's retail network has expanded to 22 countries across the globe through four regional offices, each with its own management team.
"This is a proud moment in time for everyone at McLaren where, in only 12 months, the 12C has established itself as one of the most acclaimed high-performance sports cars in the world among very discerning customers," said McLaren Automotive managing director Antony Sheriff. "From the day that Lewis Hamilton and Jenson Button officially opened our very first showroom in London, McLaren is now present in 38 cities in 22 countries across the globe. At the heart of this journey is a single-minded focus on the very highest quality and personal care and support wherever our customers are in the world. That is what our customers expect after they buy the car, and is just as important as a fast lap time."
ADVERTISEMENT - CONTINUE READING BELOW ↓
The four regional offices and 22 countries in which McLaren Automotive currently operates are:
Europe: UK, France, Germany, Spain, Belgium, Italy, Switzerland, Austria, Sweden, Monaco
North America: USA, Canada
Middle East/Africa: UAE, Bahrain, Kuwait, Saudi Arabia, Qatar, South Africa
Asia Pacific: Japan, Singapore, Australia, Hong Kong
So, do you think the Philippines will soon be added to the above list?
ADVERTISEMENT - CONTINUE READING BELOW ↓
Recommended Videos