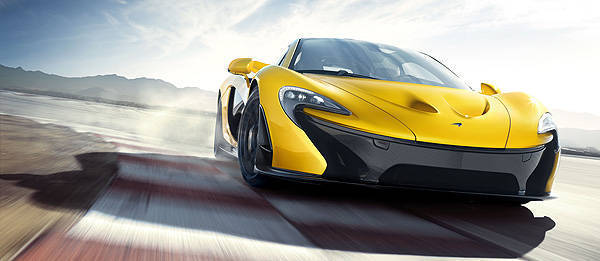 The flow of information about the McLaren P1 has been long and slow, from the concept model that was revealed in September 2012, to a peek at its interior earlier this month, to the revelation of its hybrid powertrain last week. And even then, McLaren Automotive hasn't revealed the P1's performance figures. Until now.
Just a few days ahead of the opening of the 2013 Geneva Motor Show, McLaren Automotive has finally shared the important numbers we need to know about the P1.
Thanks to the car's race-inspired Instant Power Assist System, the P1 reportedly has a 0-to-100kph sprint time of less than three seconds, a 0-to-200kph time of under seven seconds, and a 0-to-300kph run of no more than 17 seconds. McLaren adds that, if you put this into perspective, the P1 is five seconds faster than the legendary McLaren F1 road car. As for the P1's top speed, it has been limited to 350kph.
The P1's speed is made possible by the 903hp output of its 3.8-liter V8 engine with its larger twin turbos, as well as its highly efficient electric motor.
The production P1's design also necessitated only one change from the concept model, and that was the addition of ducts ahead of the front wheels to further aid cooling and optimize downforce.
Continue reading below ↓
Recommended Videos
To make sure that the car remains a rarity on the road, McLaren is limiting the P1's production to just 375 units.
So, if you've got the money for it, prepare to spend at least £866,000 (almost P53.5 million) for a car that comes with a set of specifications that fully equip it for both road and track use.