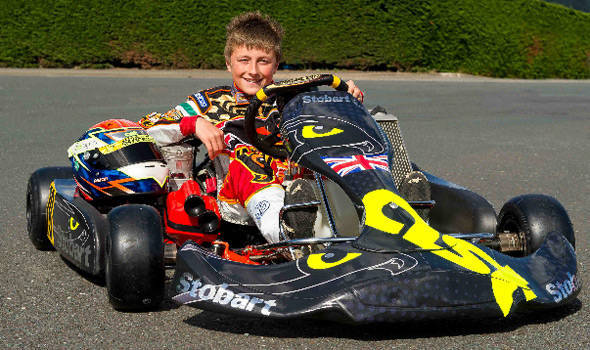 A 13-year old English karter is following the footsteps of Formula 1's Lewis Hamilton as he recently signed with McLaren's High Performance Program, joining other young racers from which the English carmaker hopes to find its future Formula 1 drivers.
At his age, Nathan Aston's signing with McLaren closely mirrors that of the former Formula 1 world champion who, at the same age, was also signed by the carmaker for its driver development program back in 1998.
Aston caught McLaren's attention shortly after he clinched the Formula Kart Stars Cadet championship in 2010 in only his second season of competitive racing and just three years after he sat in a kart for the very first time.
The McLaren Group created its High Performance Program to develop aspiring, young drivers--regardless of nationality--by offering them year-by-year guidance, assistance and endorsement to help them climb the motorsport ladder.
The program aims to provide them the proper training and support in areas such as physical training, nutritional needs, career guidance, driving skills and media training.
"The team knows only too well that to succeed at the pinnacle of world motor racing is incredibly difficult and that even the greatest of potential talents requires more than just raw skill and financial backing in order to achieve the greatest success," McLaren said in its statement.
Continue reading below ↓
Recommended Videos
For a youngster like Aston, the biggest advantage to joining the program is the endorsement from one of the most established names in motorsports and the growing reputation that will enable him to continue his career with increased independence.
"This is an amazing opportunity and a great honor for me," said Aston. "I am so grateful for the support of McLaren and it will definitely help me develop a lot of my various skills and career. Their factory is amazing and it just blows you away when you see how much innovation there is. This year is going to be a big challenge but this support will be invaluable."