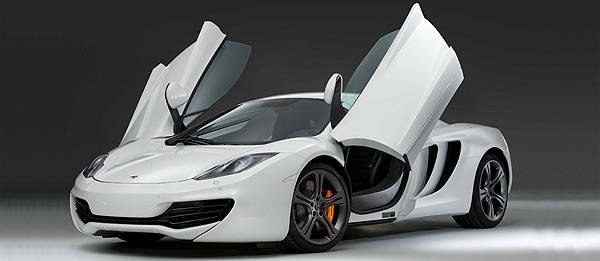 McLaren is cutting back on the production of its MP4-12C sports car due to quality issues, Autoweek.com reported. There's no cause for alarm, though, as the problems aren't supposedly safety- or performance-related.
"There are no safety concerns for the delay," Tony Joseph, director of McLaren North America, reportedly said. "We've had some quality-related issues in a few cars we wanted to address before we continue to deliver customer cars."
According to Joseph, the problems are minor like condensation in the headlamps, door operation and a battery-draining issue.
"We believe the battery issue is coming from the electrical head unit, which appears to not be shutting off," Joseph added.
The report claims a temporary fix is being used and that's by simply locking the car's doors as this supposedly shuts down the car's electronics to prevent the battery from draining.
Not every MP4-12C delivered though has been affected by the problems and McLaren is handling the issues on a case-to-case basis by sending out repair personnel from its dealerships.
ADVERTISEMENT - CONTINUE READING BELOW ↓
"We want to make sure we deliver a proper product to our customers," Joseph said. "And I would rather delay getting them in customers' hands by a couple of weeks if I can ensure a better product."
ADVERTISEMENT - CONTINUE READING BELOW ↓
Recommended Videos
According to AutoWeek.com, 59 MP4-12C's have been delivered to customers in Europe while 179 have been ordered from North America.