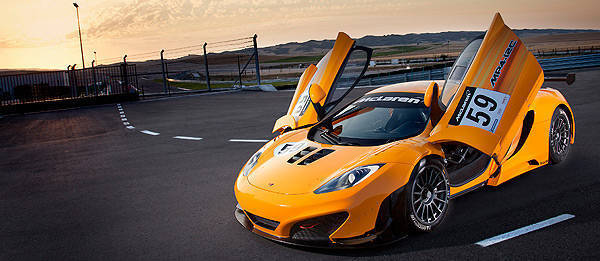 McLaren's GT racing program continues the testing program for its MP4-12C GT3 by fielding three cars at the Total 24 Hours of Spa on July 30 and 31.
McLaren will be running two cars at the event this weekend in the Pro-Cup category while the third one will be raced by a McLaren GT customer, VonRyan Racing, in the Pro-Am Cup class.
Headlining the two cars of McLaren GT are CRS Racing team principal Andrew Kirkaldy and McLaren Automotive chief test driver Chris Goodwin. CRS Racing is a successful GT series outfit that was tapped by McLaren Automotive to help it develop the racing version of the MP4-12C.
Joining Kirkaldy and Goodwin in piloting the two cars in the grueling 24-hour endurance race are Rob Bell, Tim Mullen, Álvaro Parente and Oliver Turvey.
"I'm delighted with the quality of the drivers we have enlisted as we take the 12C GT3 to its first 24 hour race," said Goodwin. "This level of endurance racing is a crucial test for the car technically, and we need the best possible team working with us to ensure we receive intelligent, objective feedback on the 12C GT3 driving experience. We will use this feedback as we continue to develop the car in readiness for customers to go racing next year."
ADVERTISEMENT - CONTINUE READING BELOW ↓
The race will not only be the MP4-12C GT3's second race but it will also be its second appearance in the famed Spa-Francorchamps circuit following its successful participation in the British GP Championship in the same track last July 8 where it finished in fourth place.
McLaren is using the 2011 racing season to further develop the MP4-12C GT3 in preparation for the delivery of 20 cars to privateer teams in the GT3 series for the 2012 season.
ADVERTISEMENT - CONTINUE READING BELOW ↓
Recommended Videos