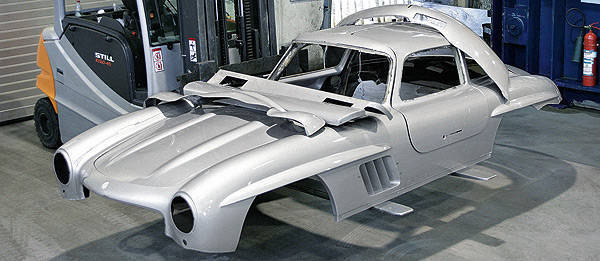 Mercedes-Benz has destroyed a fiberglass replica body of its iconic 300 SL gullwing coupe after it was seized by German customs officials.
According to the carmaker, the body shape of the legendary gullwing model has been trademarked by its parent company, Daimler AG. Anyone building, offering or selling replicas of the vehicle is in breach of the company's rights.
"This even applies if the replicas do not incorporate any logos or trademarks of the Company. Daimler AG has long taken a tough approach to vehicle replicas," Mercedes-Benz said in a statement.
As a work of applied art, the body of the 300 SL has been under copyright protection for decades. The body shape has also been trademarked by Daimler AG as confirmed by the Stuttgart regional court in December 2010.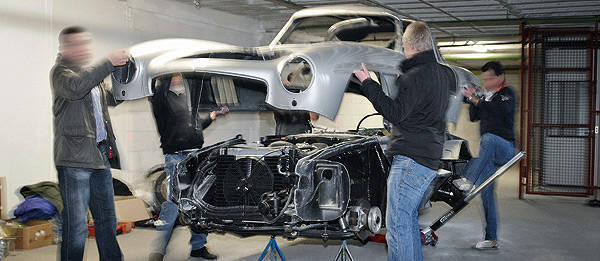 ADVERTISEMENT - CONTINUE READING BELOW ↓
The first step Mercedes-Benz took to destroy the replica was to separate the chassis from the body. The Mercedes-Benz used-parts center, which is also responsible for scrapping all Mercedes-Benz prototypes from the development units, then destroyed the body on behalf of Daimler AG. The certified equipment used in the center includes two presses, each applying over 30 tons of pressure, easily smashing into small pieces the replica sports car's 148kg fiberglass body.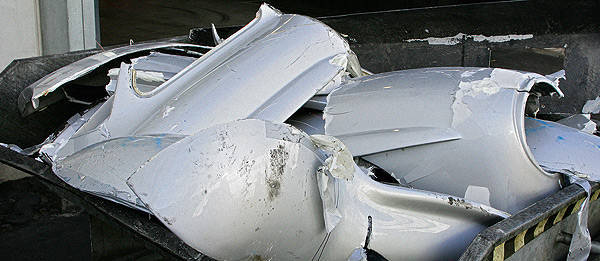 ADVERTISEMENT - CONTINUE READING BELOW ↓
Recommended Videos
Marking the end of the unauthorized replica was an official document "with a signed and stamped 'confirmation of scrappage.'"