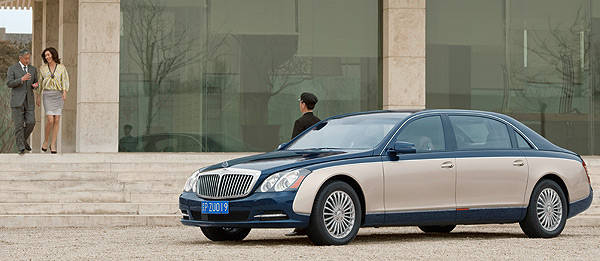 Mercedes-Benz will kill the Maybach brand a second time, no less than Daimler chief executive Dieter Zetsche revealed.
According to the German news and public affairs service, Tagesschau.de, Zetsche said that "it would not make sense to develop a successor to the current Maybach." Zetsche added that Daimler believes that the sales opportunities for its Mercedes-Benz brand is better than that of Maybach.
With an all-new Mercedes-Benz S-Class luxury sedan expected to go on sale by 2013, Mercedes-Benz and Maybach's parent company Daimler reportedly issued a memo to its employees stating that "in the luxury segment in the future, we will all rely on our core brand of Mercedes-Benz, the most valuable premium automobile brand in the world."
The Maybach brand was resurrected by Mercedes-Benz in 2002 following its failure to purchase the Rolls-Royce and Bentley brands from then-owner Vickers. Mercedes-Benz lost both brands to Volkswagen, which then ceded control of Rolls-Royce to BMW.
At the relaunch of the Maybach brand in 2002, then-Mercedes-Benz chairman Juergen Hubbert said the brand's annual forecast for its 57 and 62 models were at 800 units total. Maybach, however, failed to meet expectations as only around 200 units were sold in 2009 and 2010.
Plans to develop the next-generation Maybach with Aston Martin were reported last June but talks between the two carmakers fizzled out before anything concrete was established.
ADVERTISEMENT - CONTINUE READING BELOW ↓